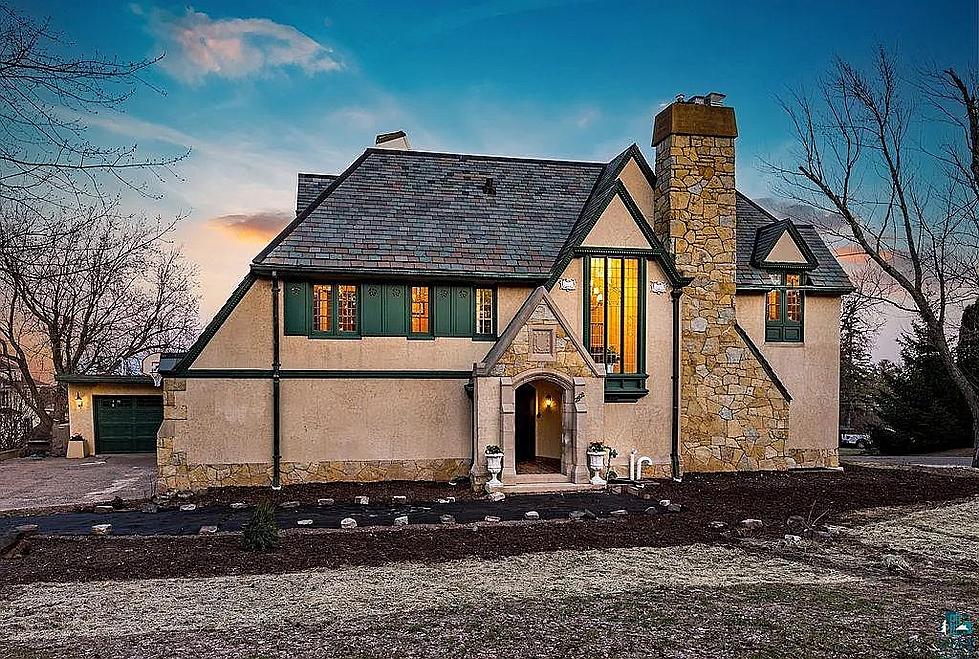 Historic Congdon Home Hits Market For $880K
Lake Superior Area Realtors, MLS#: 6107849
There is no shortage of incredible homes in the Northland but some stand above the rest. Whether its location or its history, some real estate listings stand out. This recent listing is amazing for both of those reasons, with a spot in the heart of the Congdon neighborhood and a century worth of history.
This home went up for sale in early May and it probably won't be on the market long, as it is one of those listings that is unique while still being functional. This home is located at 2502 E 7th Street in Duluth and has Tudor-style features on the inside and the outside.
The home has six bedrooms and four bathrooms and is just under five-thousand square feet. It will built in 1926 but has updated features, including a raised terrace with a full kitchen, pizza oven, heated sitting area and just about everything else you could ever imagine.
Every bit of this home is unique - even the flooring! It has clay mosaic tile with arched entryways, stucco walls and ceilings, natural woodwork and leaded glass. This home was definitely made with craftsmanship in mind and it shows, with every inch of this home touched with some unique feature or another.
This home is on the market for $879,900 with a two-car garage, a fenced-in garden and a third floor with an extra two bedrooms and a bathroom for when people come to visit! Parts of this home also offer lake views, which means you get it all in this Tudor-style home. It also has a basement, recreation and exercise room and large living room. Take a tour below!
FOR SALE: Historic $880K Tudor Style Home In Congdon
$2.95 Million Dollar Home In Wisconsin Has Creepy Quirk + Spiral Staircases