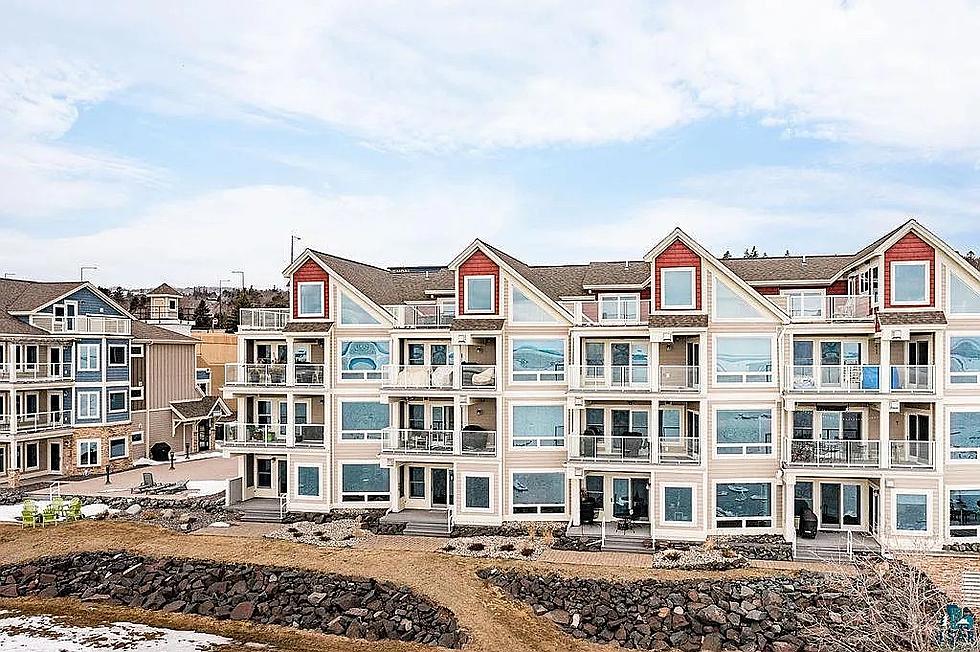 Stunning $630K Waterfront Condo On Lake Superior For Sale
Lake Superior Area Realtors, MLS#: 6107441
Do you dream of waking up and looking out onto Lake Superior? Now is your chance, with a waterfront townhome for sale in Duluth! It is located along Water Street, which gets you as close to lake living as possible, hence the street name.
The property has two bedrooms and two bathrooms. It also comes with resort amenities, being it is located inside Beacon Pointe. Amenities include access to a gym, shared pool and community room. The home is for sale for $629,900.
What you are truly paying for in this home is the location and the views. Being that this home is located right along the shores of Lake Superior, you can walk right out onto your patio a few feet from the shores. You also get views from most of the condo, including the kitchen and the living room.
This home also comes with two heated parking garages and a storage unit. This spot is located just a few feet from the Lakewalk and downtown Duluth. The home is just under 1,300 square feet. It was built in 2007 and is located at 2126 Water Street.
There are many unique homes in the Northland, from an iconic Hartley family mansion that just hit the market to a LEGO-themed home in Kenosha, Wisconsin. From fun homes that are a bit different from the rest to places along Lake Superior that have killer views, some homes still find a way to surprise you. This one does in a pretty cool way and you can see the inside below:
$630K Waterfront Condo On Lake Superior For Sale
21 Things Your Minnesota Realtor Wants To Tell You But Won't
It seems like everyone wants to be a real estate agent. HGTV makes it look so easy. But, it's actually one of the toughest jobs out there. 80% of Realtors quit within the first year because they find out just how stressful it is. A lot of that stress comes from clients, and successful real estate agents know how to bite their tongue. Before the pandemic, I spent 5 years selling real estate in Minnesota and Wisconsin. It was enough to finally drive me nuts.