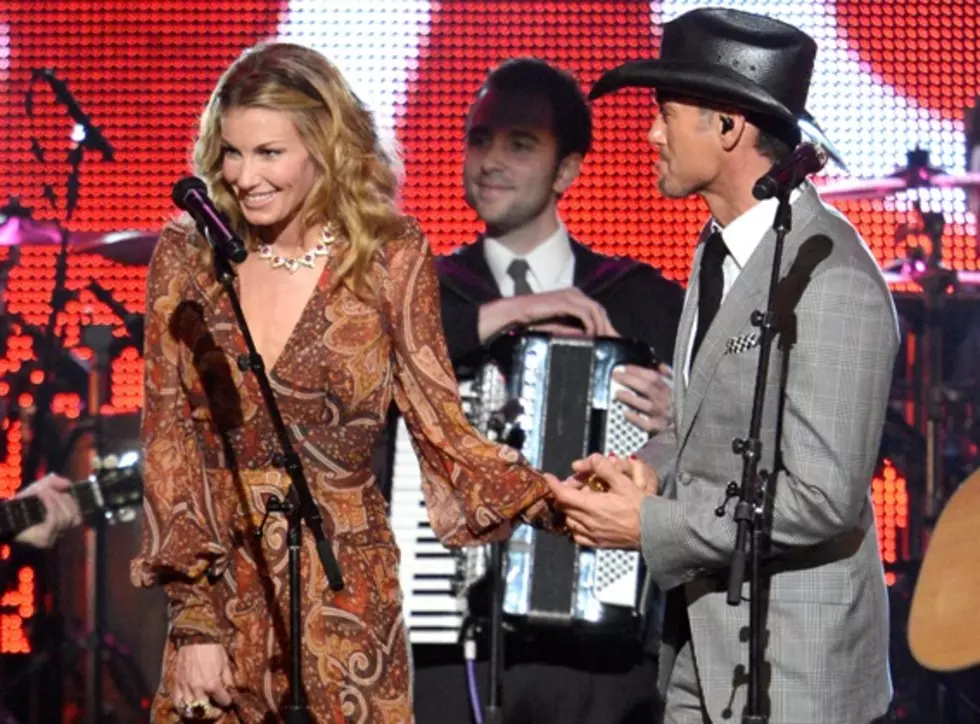 What Hot Thing Did Tim McGraw Do To Get Faith Hill To Sleep With Him For The First Time [VIDEO]
Kevork Djansezian/Getty Images
Tim McGraw and Faith Hill have lit up the stage for years with their Soul2Soul tour, but have you seen them "heat it up" in the kitchen?  Here's a a sneak peek at their true personality together.   It's cute, candid and will give you understanding why they have such amazing chemistry on stage with their SOUL2SOUL Tour.
As an adult, you will laugh your way through this video.  As an adult, you will want to watch it before letting your kids watch it.  They are candid and Tim is relaxed with a lot of tongue and cheek comments.
Entertaining, right? (plus, you have an authentic down-home Southern recipe to try)!  If they are this endearing in their kitchen while going through every day life, you can only image what they'll be like on stage at the Venetian in Las Vegas for their Soul2Soul Tour.  You can win your way to their exciting performance, but hurry time to enter is running out!