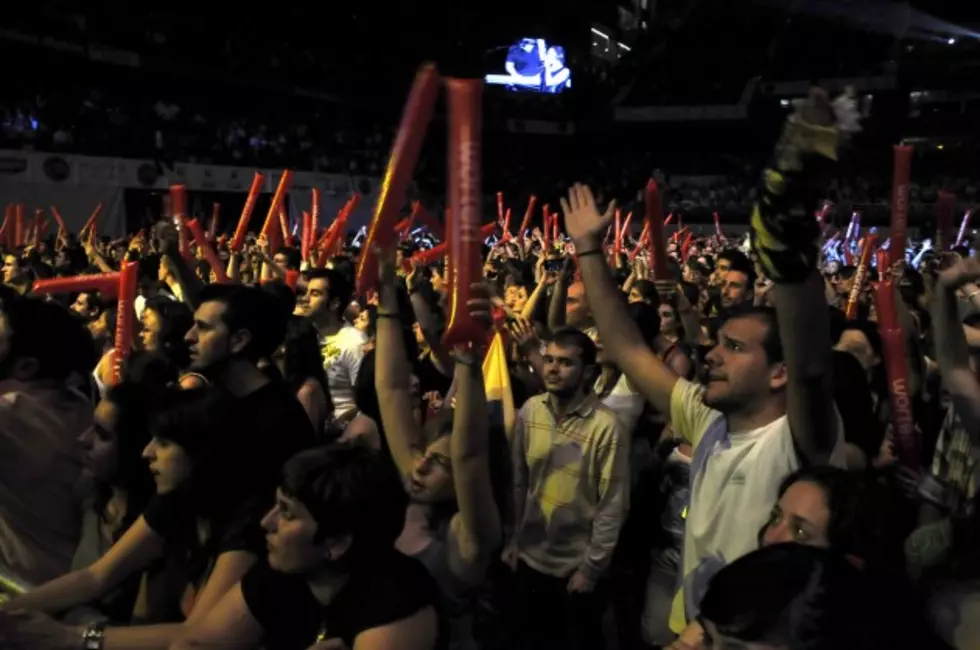 What Can You Bring And Not Bring To The Bayfront Blues Festival
o here arWhen(Photo by Gianni Ferrari/GettyImageye
Can you bring that expensive German Beer Mug you love to drink out of at home? Probably not, but here's a list of what you can and can't bring.
Some of this list is on the Bayfront Blues website, some that seasoned vets have shared and some I have commented on:
You might want to bring a rain poncho or umbrella, there always seems to be one day that gets wet.The umbrellas will also work to keep the sun off you too.
 You are allowed a camping chair or stroller. (One chair per person), they are discouraging a chaise lounge, tanning chair, and no beach blankets. Leave that living room furniture at home too.
People have been bringing games to pass the time in between acts. Bayfront is recommending some headphones or a book, games are not allowed. Playing cards are ok, just don't bet big with someone who pretends that they don't know how to play.
You can bring a bag or purse, but you must submit to a search before you get in. Obviously no weapons. No food or beverages, there is plenty of good stuff there.
Keep in mind if you bring a bag or purse the Bayfront Bluesfest is not responsible for lost items and with a chance of rain one of those days, leave valuables like pictures at home. Bring a plastic bag for your phone too.
You can bring sunglasses and binoculars to see better, but you can not bring anything to make your own home movies or recordings. Besides you are there to see the music and be a part of the Blues celebration not film it for a documentary.
 A good idea is to bring a jacket, sunscreen, lip balm, extra socks just in case things get wet. Dress appropriately, for hot weather, but be prepared for it to turn at a moments notice when the wind comes off the lake. In other words, tank top, shorts, sweats, and a parka.
No pets unless they are service pets, or that's what you call your spouse.
All tickets are sold as general admission.
No bicycles or skateboards inside, if you are gnarly enough to get there on it, pay the money to park it and leave it outside.For a full list and details on refunds click here.