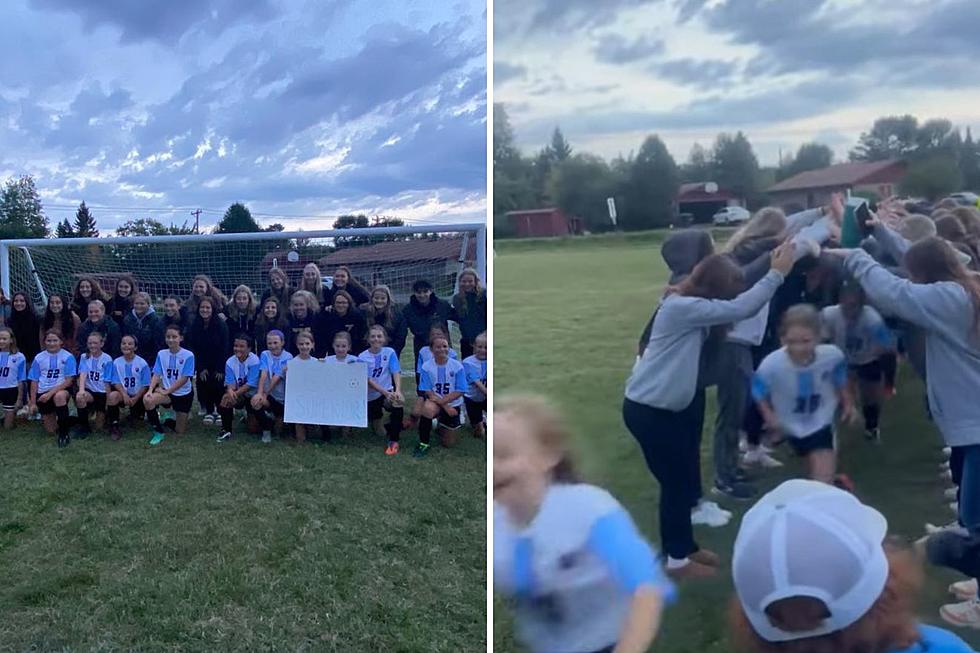 UWS Women's Soccer Surprises Superior Youth Team As Their Cheering Section
Carey Drobot
How about a feel-good story? This just happened this last week and it warms my heart. Kudos to the UWS Yellow Jackets Women's Soccer Team. You just made my daughter's week.
My daughter plays for a youth soccer team out of Superior, Wisconsin. They are one of the SSA U12 teams. She's been super into it, practicing every day. She's even been watching soccer games on TV. She's learning the players' names, and she becoming passionate about it, and I love it. That's what makes this so cool for her and her teammates.
The other day they had a soccer match in Two Harbors, Minnesota. They played one of two teams from Two Harbors. The girls were kind of bummed because the other Two Harbors team was there to cheer on the home team, and not a lot of people were on the sidelines for the Superior girls.
That's typical really, it's called home-field advantage, but stay tuned. The Superior girls had a secret weapon on their side.
One of the Superior players' father is the head coach for the men's soccer team at the University of Wisconsin Superior. He reached out to the women's coach, asking if they could show up and cheer on these young girls at their home game against Two Harbors in Superior.
It was pretty awesome. The team showed up and cheered on the young Spartans. It helped. The Superior girls won 8-3 against the Two Harbors team.
The UWS girls posed for pictures and did a high-five tunnel for the kids.
The young 9-11-year-old girls thought this was great. Remember when you were younger and you had bigger kids to look up to? You could see the happiness in the little girls' faces.
After practice on Tuesday night, some of the kids and their parents bought tickets to see the UWS Women's Soccer team play at NBC Sports Complex in Superior. They played the University Of Northwestern Eagles from St. Paul.
With their little proteges cheering on, the Yellow Jackets beat the Eagles 3-1. The girls were excited to return the favor and did their own mini high-five line for the college girls. Pretty darn cute!
Thanks to the UWS soccer team for going above and beyond and making these little girls' last game so fun. They were beaming about it, and now have some pretty awesome role models!
Most popular grocery stores in America