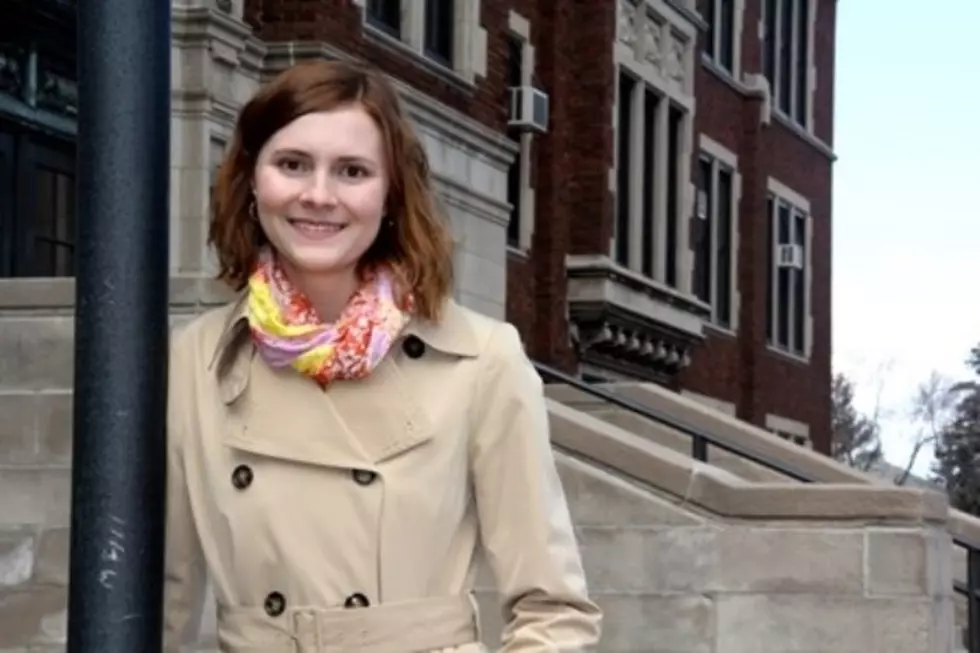 UW-Superior Chooses Recipient for 2016 Chancellor Leadership Award
UW-Superior/Daniel Fanning
UW-Superior's Commencement Ceremonies will be held this coming Saturday, May 14 at Wessman Arena, 2p.  With graduation comes the announcement of the 2016 Chancellor's Leadership Award.  This year the award goes to a gal who plans to stay in the area if she can find an elementary teaching position.
This particular Leadership Award is given to an individual of the graduating class that has used their college years to not only mature mentality with personal growth, but to also ingrain themselves into the campus and community.
The student chosen with those qualities this year is Alison Bergstrom, an elementary education major with an early childhood minor graduating with summa cum laude honors.  Congratulations!  According to a Daniel Fanning of UW-Superior, Alison was highly involved at the school holding several positions within the Future Teachers Association and tutored others which won her the title of Student Support Services Outstanding Tutor of the Year.
I don't know when she had time to study because she also gave of her time and energy off-campus with the City of Superior Parks and Rec Dept.  There she integrated the needs of the department with what she was studying at the college.  She had themed activities for children and worked on rules and interventions for area playgrounds.
Congratulations on your accomplishments, Alison!  On Saturday, take time to slow the day down and enjoy the moment(s).