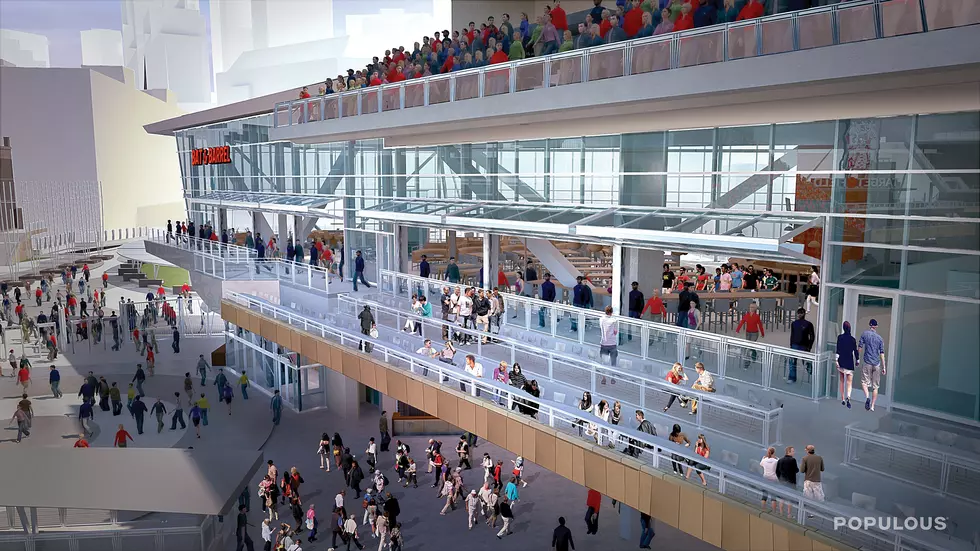 Twins Announce New Right Field Experience At Target Field
Rendering courtesy of Twins Baseball
If you're like me and love being at Target Field, then you'll love the new right field experience set to debut April 5. 
The Minnesota Twins and the Minnesota Ballpark Authority have announced Target Field's most expansive enhancement to date.  Highlights include the creation of Bat & Barrel, a cool new gathering space open to all fans.
Fans inside Bat & Barrel will have a cool view of the field while enjoying food and beverages.  The new venue will also feature the Twins 1987 and 1991 World Series Championship trophies, as well as replica Gold Glove, Silver Sluggers, Manager of the Year, Cy Young awards and Batting Champion silver bats.
Unique artwork created by Minnesota-based artists will also be on display.
The Twins will also expand the main concourse near the right field foul pole at the intersection of Gates 29 and 34, which is expected to expand the concourse by 1,300 square feet while adding enhanced concessions and better traffic flow.