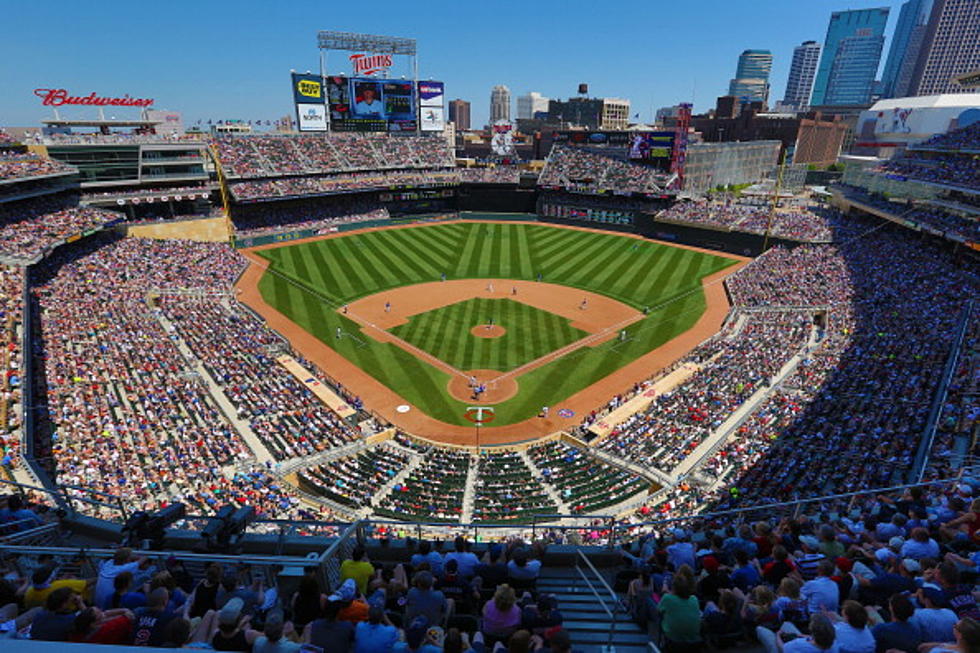 Twins Announce $49 Spring Ballpark Pass
Getty Images
A major complaint surrounding professional sports is the cost of a ticket to attend a game.  The Minnesota Twins have a Spring Ballpark Pass that nobody can complain about.
The Spring Ballpark Pass allows you attend all Target Field games in April for just $49.  According to the Twins:
The Twins Spring Ballpark Pass gives you access to all 13 games at Target Field in April for just $49, excluding Opening Day. Your ticket to the game will be delivered to your mobile device, allowing you Ballpark Access (no seating) to the games of your choosing.  Fans will have the ability to purchase up to eight (8) 13-game passes to enjoy the game with family and friends.
I know from past experience that not having an assigned seat doesn't mean you won't be able to get place to sit.  I've often purchased the cheapest ticket available early in the year, then roamed Target Field and found nice empty seats to watch the game.
If you frequent the Twin Cities, this is a great deal.  It's also a great gift idea if you have family for friends in that area.
Follow the link below to get full details and to purchase the pass.