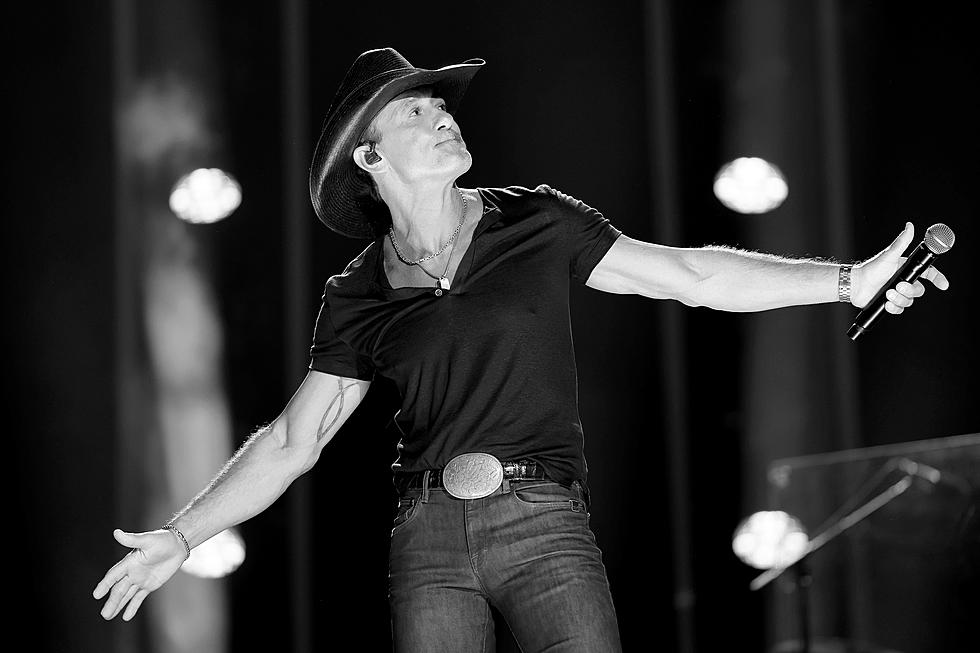 B105 Welcomes Tim McGraw To The Xcel Energy Center
Jason Kempin, Getty Images
Get ready for 2024 concert season! As of now, it looks like it will be kicking off with the one and only Tim McGraw, who just announced a brand new tour on Friday (July 28th). The Standing Room Only Tour is coming to Minnesota in April.
The show will take place at the Xcel Energy Center on Saturday, April 20th. Carly Pearce will be the opening act. Tickets for the show go on sale on Friday, August 4th at 10 a.m. via Ticketmaster. The cool thing? We have your chances to win tickets all week long before they even go on sale.
Starting on Monday, July 31st, we are going to play a little game of Twelve Hours Of Tim! You will have to listen to win and you will also need our B105 app. If you don't have our app, make sure you download it before Monday so you can win!
Here's How To Win All Week Long On B105
Listen Monday morning around 7:20 a.m. as The Breakfast Club gives you the Twelve Hours Of Tim Code Word of the day. If you miss the code, don't fret. Joe Danger and David Drew will continue to give the code a few more times throughout the day. Can't stick around all day long? Listen to the code the first time it is given at 7:20 to ensure you get the code and can hopefully win the tickets!
Joe and David will give the code when they see fit, so if you miss it the first time around, you will have to listen all day long to hopefully catch the code at any random time! Fun, right? Once you have the code, take it to our app and enter it in along with some basic information so we can contact you if you are a winner. You will only have twelve hours to do so, hence the name of the contest, so you must enter the Twelve Hours Of Tim Code Word by 7:20 p.m. that same day.
The next morning on The Breakfast Club, Ken and Lauren will randomly draw a winner, announce the winner and then give the next code, all at 7:20 a.m. Then we start all over again, as you enter the new code into the app. The contest will continue through Monday morning (August 7th) as we name the very last winner.
Contest Rules + Enter To Win
Have our app handy and your radio tuned to B105 for your chance to win! The contest will last all week long, with your code words starting at 7:20 a.m. beginning Monday (July 31st) through Friday. The first winner will be announced around 7:20 a.m. on Tuesday (August 1st), with one winner announced each morning at that time through the following Monday when the last winner is announced.
Only one winner per household. Please give an email and phone number you check consistently in case you are a winner! Good luck.
100 best albums of the 21st century, according to critics
Stacker
set out to find the best albums of the 21st century, compiling data from
Metacritic
(as of October 2022). We ranked albums according to their Metascore, which represents an aggregation of critic reviews.