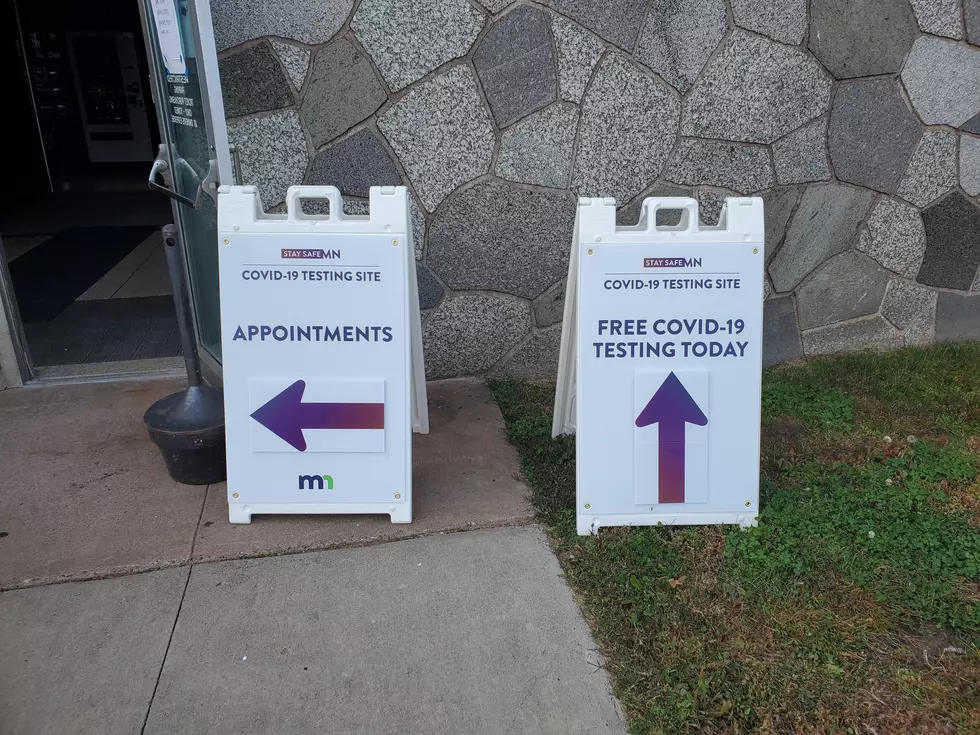 This Is How The COVID-19 Saliva Test Experience Was For Me
COVID-19 Testing Site- Photo Credit: Joe Danger
I heard just yesterday that they were going to start performing "no barrier" COVID-19 testing in Duluth.  The idea behind it being that there won't be any cost to anyone tested.  You also don't need to have symptoms or previously been in contact with anyone who has COVID-19.  I felt fine but had the free time and wanted to see what it was all about.
The testing is done at The DECC, and at the parking lot gate I was informed by a sign to go around to the harbor side.  I did so to find only about a dozen parking spots back there.  I ended up parking on the road closer to the lake where it clearly says "no parking", but everyone else was parked there too.  I will add, I didn't actually try to park in the main lot and go through the DECC down to Paulucci Hall, where the testing is.  That might be an option to explore, if you go.
I didn't have an appointment which is recommended to avoid long wait times, but there was no line.  They confirmed I hadn't eaten, drank, or smoked within a half hour, then handed me a kit and escorted me to a testing table.  Tables were incredibly spaced apart from each other and they gave me some basic instructions.  You scan the barcode on the table with your phone, it takes you to a website, and you register that way.  It's pretty basic and if you don't have insurance you just click on past that part.
Enter your number to get our free mobile app
Then the app instructs you to scan the test tube provided in the kit.  You then spit in the tube until you fill it to the marked line which only took me about a minute.  After that you screw the cap on and a blue preservative liquid goes into the tube and you deposit it in a box on the way out.  I might have been in there for a total of seven minutes.  They claim that results should be emailed to me in two days.
It was a pretty slick process, though what concerns me is that everyone just tosses their sample tube in one large cardboard box.  That doesn't seem very medically sound in my book, but what do I know?  I'm only a doctor of love.  You can get more information on COVID-19 Community Saliva Testing HERE.
Haunted Places In The Twin Ports