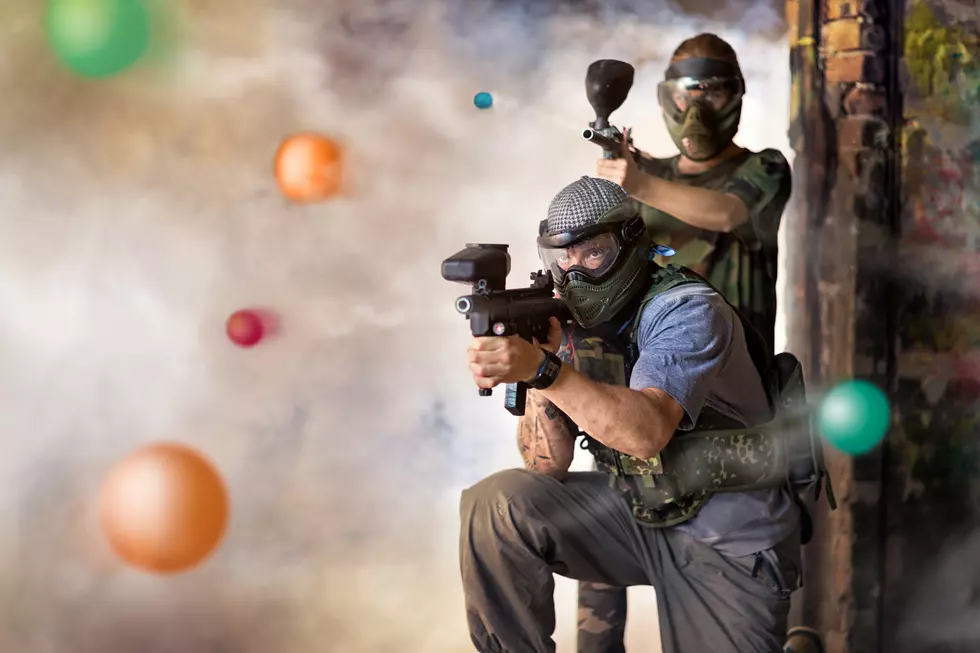 Superior Paintball Hosting Splat Fest This August
LuckyBusiness
Talk about a fun and unique event. Superior Paintball is hosting Splat Fest, a two-day event filled with paintball, live music and more.
This is one of many amazing summer events happening in the Twin Ports this summer and there is still plenty of summer left! The Tribute Fest is a great example of this. Organizers even just announced their live music lineup for this year and it is epic.
The Head of the Lakes Fair will also be kicking off next month. They recently shared details about the event this year which includes live music, food and of course, midway entertainment. This is always a big event in Superior.
Now, we are adding Splat Fest to the mix and I have to say, this sounds like an epic weekend! It is put on by Superior Paintball and will be held in Superior, hence the name. They are located right off Highway 35 on Schallermeier Road.
The event will be held on the property, which seems to be suited for an event like this. According to their website, they have big fields with bunkers and structures so there is plenty of space to paintball and hang.
The event will kick off on Friday, August 5th and will continue through the following day. The two-day event will have free camping, live DJs and live music. There will also be food and merchandise vendor for eating and shopping.
Performers listed for the first day of the big event include Shane Nelson, Megatron and Sydney Hansen, along with a long docket of other artists. On Saturday, the music lineup gets even bigger with music from Chris Wop, Ryan J. Davis, Shawn G, Tru North and many more.
The event will kick off at 3 p.m. on Friday and will also feature paintball, bags and beer pong tables. Ticket prices start at $30 bucks a ticket for the general admission ticket. There is also a few dollars tacked on for fees and sales tax.
If you want to do it big that weekend, you can buy a VIP ticket for a higher cost. This includes a stage view for the performances, a pool, a lounge, a free t-shirt and the chance to meet with the headlining acts. A VIP ticket is about $120 bucks, not including a small fee and sales tax. Tickets are available online now.
I can't lie - this is one of the most unique events I have heard of in a long time! If you love paintball, this is definitely the event for you. Even if you don't, it looks like there are many other activities you can take part in.
There are so many fun summer events that happen in the Northland every year. Because summer is so short lived, you want to take part in them while you can!
13 Things You Never Knew Were Invented in Wisconsin
Wisconsin should be proud of this impressive list of inventions that come from the state.
10 Very Common Stereotypes About Wisconsin