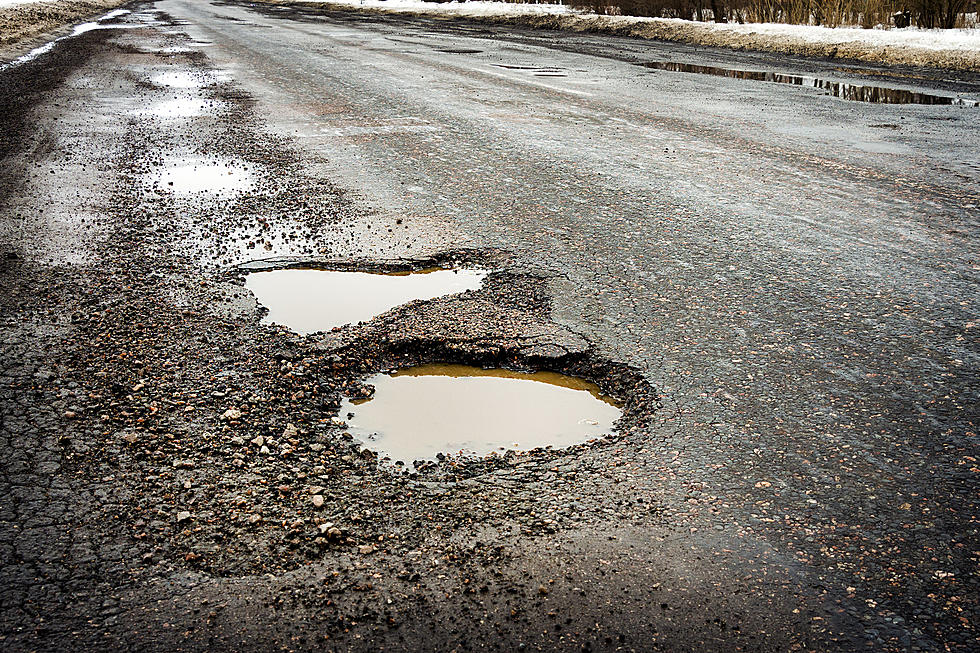 Superior Looks For Help Reporting Potholes
undefined undefined
Ah - spring in the Twin Ports.  Along with the warmer temperatures, the greening grass, and road construction comes one more season that everyone who lives here knows about:  pothole season!  We'll get into the mechanics of how potholes develop and why the Northland is prone to them a little later - but first - a report on the efforts to patch them up.
Similar to what they've done in years past, the City of Superior is looking for some help from the general public in regards to identifying the location of potholes throughout the city.  The city is adept at having the Public Works department go on-site to the potholes and have them filled and fixed, but they need to know where they are located; and as good as the city crews are, they can't be everywhere in the city and they can't possibly identify all of them without a little help.
That's where you can help.  Have you seen a particularly bad pothole in the Superior city limits?  Or - is there a pothole that for some reason keeps getting missed on the repair list?  Let the city know! They've put together a portal-page on their website that allows for an easy task of reporting potholes that you'd like to see fixed.
Filling out the form is easy.  The online form asks for the name of the street that the pothole is located on; it also asks you to give further directions to the city so that they can find it (i.e. using phrases like "north side" or "just beyond the intersection of [some] street", or maybe the specific address it's in front of).  The city also asks for your name and an email address or phone number; that information is needed in case they have additional questions.  There is also one additional question that asks if the particular pothole area is a "concern cut out for utility work". The form should take you less than a minute or so to fill out.
Northlanders are probably well aware of how and why potholes form.  As water fills into cracks in the pavement, it freezes when the temperature turns cold.  That freezing - and especially the freeze/thaw cycle that's common in this area - makes the Northland a prime target area for seeing a large volume of potholes.
Tips To Help Save Money At The Gas Pump
Tips, suggestions, and ideas to help you save money on your gasoline costs.
20 Things Every Northlander Should Have In Their Tackle Box