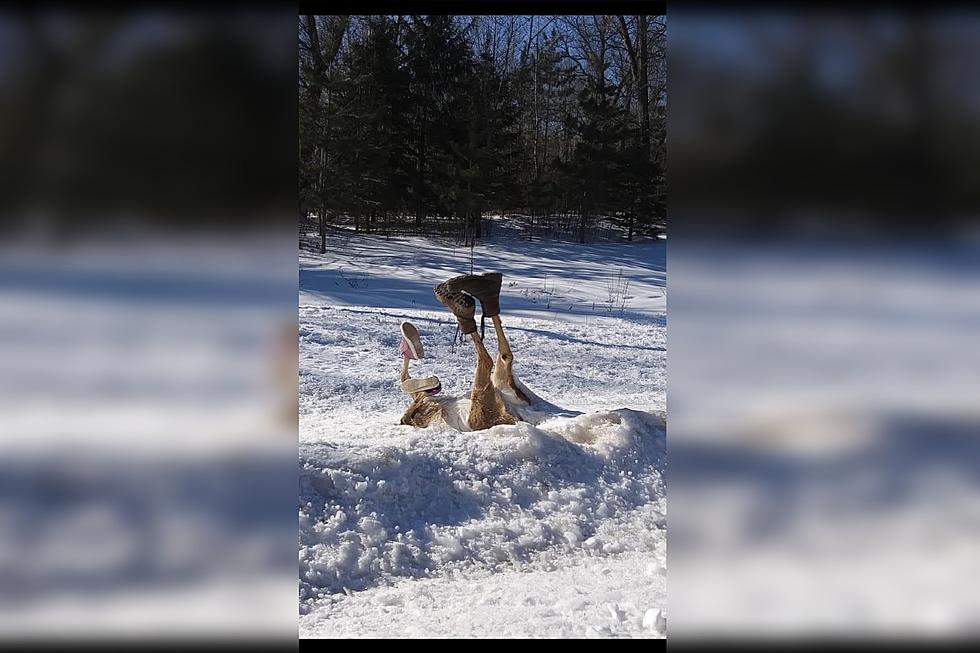 Somebody Put Boots & Shoes On A Dead Deer South of Superior
Judy Nelson
This definitely got some heads to turn on a highway in Northwest Wisconsin. Some pranksters decided to have a little fun with a dead deer in the ditch, dressing it up for winter. People's reaction has been mixed with some people finding it funny and other people thinking it's disgraceful.
The photo was taken by Judy Nelson, who let us use it with her permission. According to comments on a community Facebook page, the deer has been there for at least several days or even a week. Judy's husband saw the deer last week.
The deer has boots and shoes put on its hooves as it's stuck in the snow, belly up. It happened on Wisconsin State Highway 35 south of Superior, Wisconsin in the Dairyland area. Judy spotted it on her way to Danbury on Wednesday and took the picture.
Some people added that the deer was missing the "get well soon" balloon. Some people have been putting those balloons on roadkill for the last several years.
Then, other people have commented that it's disgraceful to the dead animal. Others say it is creepy and sick.
Technically, you could call this littering as now someone's going to have to dispose of the footwear. The deer carcass itself would be claimed by mother nature.
What do you think? Is it worth a laugh, or is it something to be upset about?
6 Great Places To Fish From Shore In Duluth & Superior