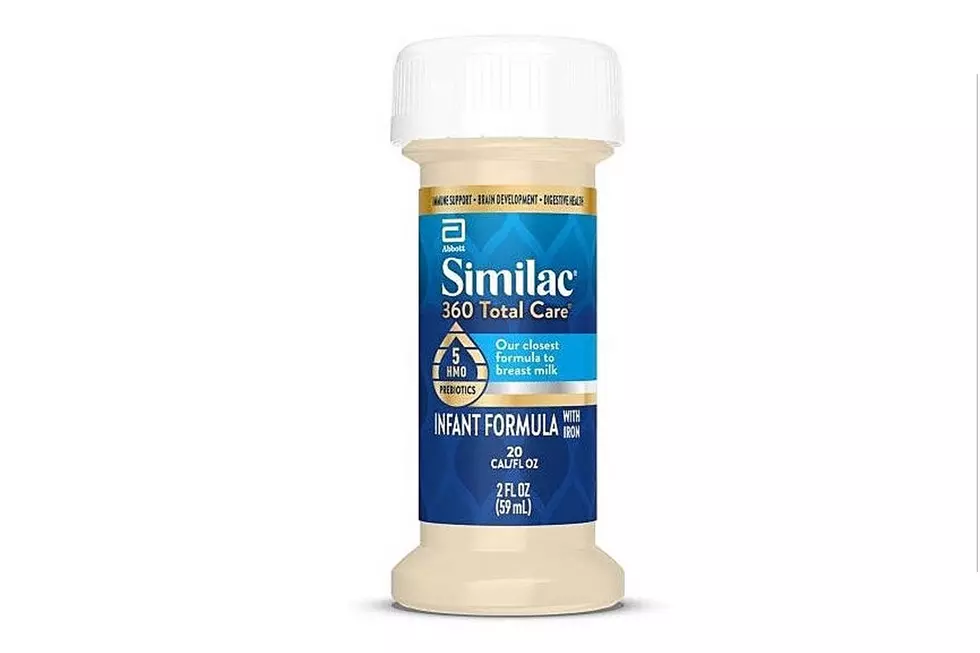 Similac Ready-To-Feed Liquid Formula Recall, Minnesota + Wisconsin Details
Abbott
Parents of young infants will want to be aware of a voluntary recall that affects certain brands, specific types, and qualifying lot codes of baby formula. Abbott - the manufacturer of the baby formula involved has issued the recall on the products that were processed at their Columbus, Ohio plant and distributed across the United States, Canada, Puerto Rico, Panama, Dominican Republic, and Columbia.  The recall includes retail locations in Minnesota and Wisconsin.
The recall involves Abbott's Ready-To-Feed Liquid formula - sold in 2-ounce bottles - under the Similac and Pedialyte brand names.  The concern is that on certain lot codes of these products, the bottle caps have not been properly sealed and that could result in spoilage.  According to details from Abbott and shared by the U.S. Food and Drug Administration, the total number of included products is "less than 1%".
Here are the brand names and formula types involved:
Similac Pro-Total Comfort
Similac 360 Total Care
Similac 360 Total Care Sensitive
Similac Special Care 24
Similac Stage 1
Similac NeoSure
Similac Water (Serilized)
Pedialyte Electrolyte Solution
Abbott urges consumers to not assume that all lot codes of these products are being recalled. Once again, the total number of potential products on store shelves is "less than 1%".  They have provided a complete and detailed listing of the lot codes on their website.  Click here to see that extensive list.
Here is a graphic provided by the company that details where to look for those lot codes on the packaging so you can match them to the list.
Abbott is urging parents to check the lot codes on the ready-to-feed products they have and if they encounter a package that is included in the recall - don't feed it to your infant.  Questions can be directed at Abbott's Consumer Relations Hotline: 1-800-986-8540.
10 Things You Can Never Find When You Need Them
10 Life Skills A High School Graduate Should Know How To Do
KEEP READING: What were the most popular baby names from the past 100 years?