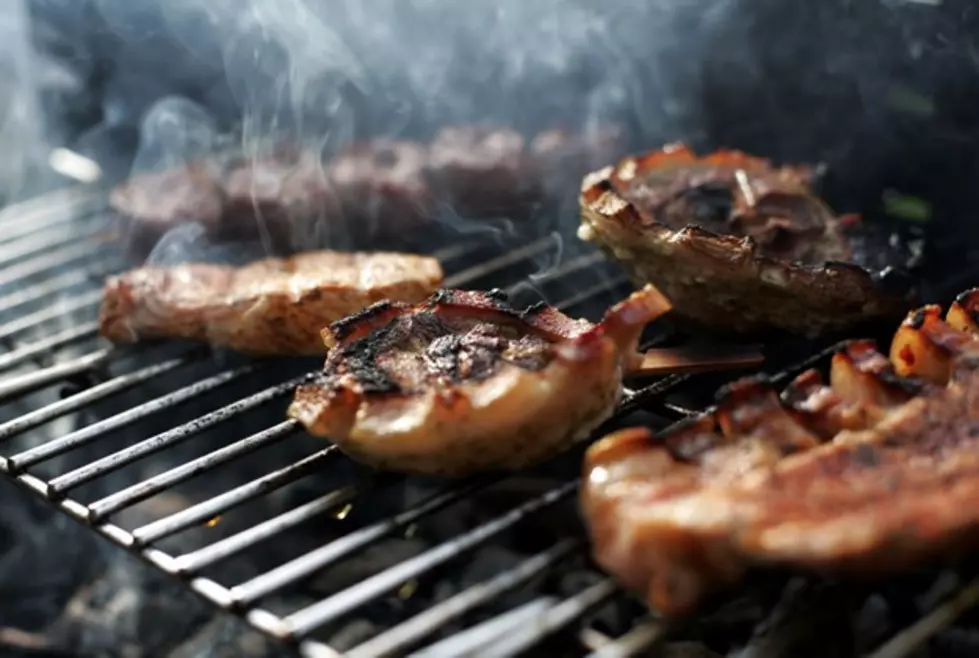 Rustic Olive's Honey Chipotle BBQ Sauce [Sponsored]
Johannes Simon/Getty Images
We've been talking about the health benefits of olive oil and the reason why Rustic Olive's olive oil stands out above the rest with flavor and freshness.  But, they also offer another flavor sensation, Balsamic Vinegars.  Andy from the Rustic Olive shared a recipe using Smoked Traditional Balsamic Vinegar that will have your family asking for more!Andy talks about Rustic Olive's Honey Chipotle BBQ Sauce.  It's quick, easy and flavorful and works great on a BBQ'd Chicken Pizza!
Food Processor or Blender
Honey
Rustic Olive Smoked Traditional Balsamic Vinegar
Tomato Paste
Chipotle Peppers in Adobo Sauce
Dijion Mustard
Add the following items into food processor and blend to desired consistency. Make approx. 3/4 cup BBQ Sauce.
1/2 cup Honey
3/8 cup Rustic Olive Smoked Balsamic Vinegar
3 Tbsp Tomato Paste
1 Chipotle Pepper
2 Tbsp Adobo Sauce
1 tsp Dijon Mustard
Blend together and enjoy! If more "zing" is wanted simply add another chipotle pepper and "re-blend".
Andy says his favorite is home made BBQ Chicken Pizza using the Rustic Olive Smoked Balsamic Vinegar.  It is simply superb on chicken & pork, not to mention it makes magnificent meat loaf!  (I can use the perfect meat loaf pan Ken gave me for Christmas!)
Can be refrigerated for use at a later date.  ENJOY!