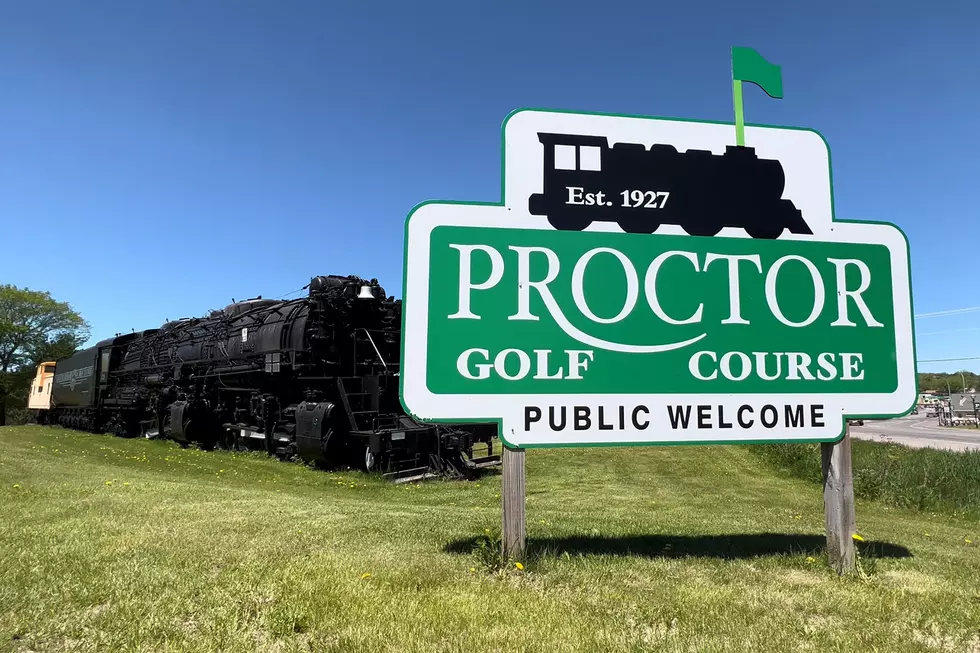 Proctor Golf Course: The Northland Signature Golf Hole Tour [VIDEO]
TSM Duluth
Most golfers know that pretty much every golf course has one or two holes they consider their trademark hole. Whether it be a unique feature, or just the most memorable hole on the course, every course has that signature hole they're proud of.
On behalf of the golfers across the Northland, Ken Hayes and I decided to tour the signature golf holes of the Northland Golf Card, an annual offering of our radio stations each spring. This year's golf card features 12 awesome courses across the Northland, and Ken and I make a point to visit as many of them as we can each season.
With help from our sponsor Duluth Dodge, we decided to hit the road this summer and visit all 12 courses to see each signature hole.
The first course we visited on the Northland Signature Golf Hole Tour is Proctor Golf Course.
Proctor Golf Course has been around for a long time, founded in 1927. Easily accessible to everyone in the Twin Ports area, this course is equally accessible to golfers of all skill levels. This par 33, 9-hole public municipal course measures 2,328 yards from the white tees. It is a fairly open course with limited hazards, but don't let that fool you. The lake breeze often felt in Proctor combined with some challenging pin placements can test your precision and ability to deal with the elements.
Located right on Highway 2 on the eastern edge of Proctor, this course hosts a number of events and leagues through the season. Even then, there are still plenty of open times to get out and enjoy a quick 9 through the week.
Let's explore the signature hole at Proctor Golf Course in the video below!