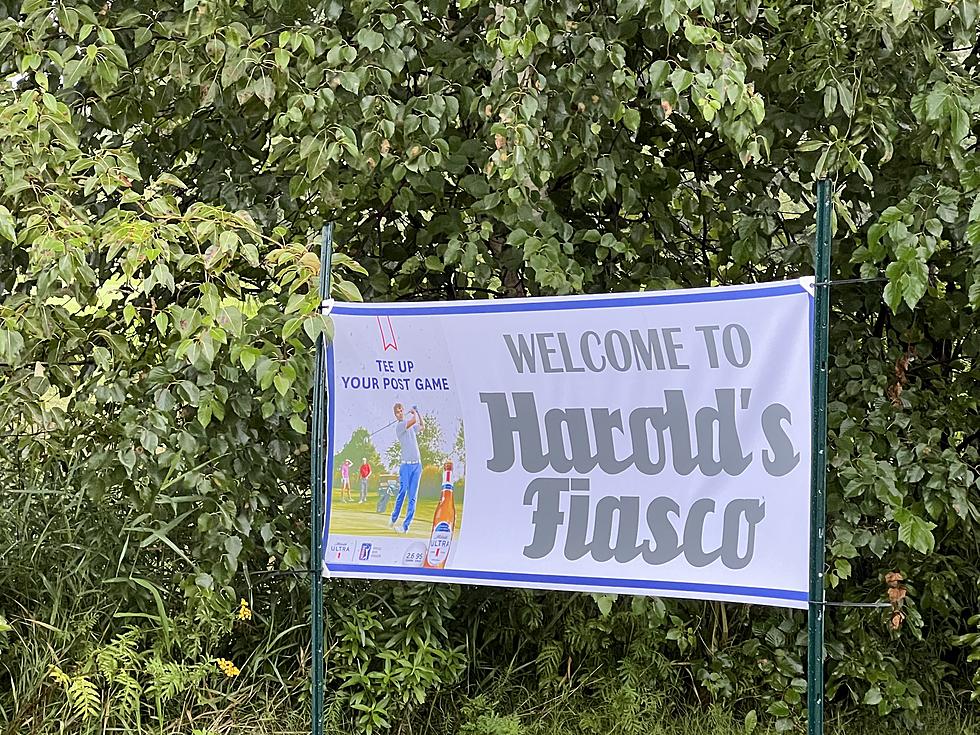 Sign Up Now For Annual Harold's Golf Fiasco
Courtesy of Tara Olson
It's almost the end of August which means one thing: Harold's annual Golf Fiasco is back! Tee off for a good cause, with proceeds benefitting our St. Jude Radiothon. This year, the event will take place on Saturday, August 26th.
It is a full day of fun, kicking off at 8 a.m. Put together a golf team for a four-person scramble, enjoy drinks and food on site and attend a live auction at 5 p.m. with special guest auctioneer John Lind. There are also a ton of raffle prizes.
Call Pine Hill Golf Course to set up your tee time with your four-person team. They can be reached at 218-384-3727. Golf carts are $20 bucks per round. Pine Hill is located at 1689 County Road 61 in Carlton.
Summer is winding down so this is a great chance to give back to St. Jude while getting in one last golf game! Plus, the winning team gets a trophy and their picture in the local paper. You will also be a famous local for a few days.
The event is the biggest one put on by Harold Ankrum and family each year, with proceeds donated to our St. Jude Radiothon. We could not give back like we do if not for Harold and his family in the Northland. Over the years, the events have raised nearly half a million dollars for the cause which is absolutely incredible! St. Jude has helped families in the Northland and Minnesota, and beyond.
The annual list of events put on by Harold and family include a pancake breakfast, a barbecue and an annual Christmas tree fundraiser. St. Jude Children's Research Hospital is an incredible medical center in Memphis that offers life-saving treatment to kids with life-threatening diseases like cancer. Families never see a bill.
See Country Stars Who Know #StJudeWontStop
See the ABCs of Cancer: