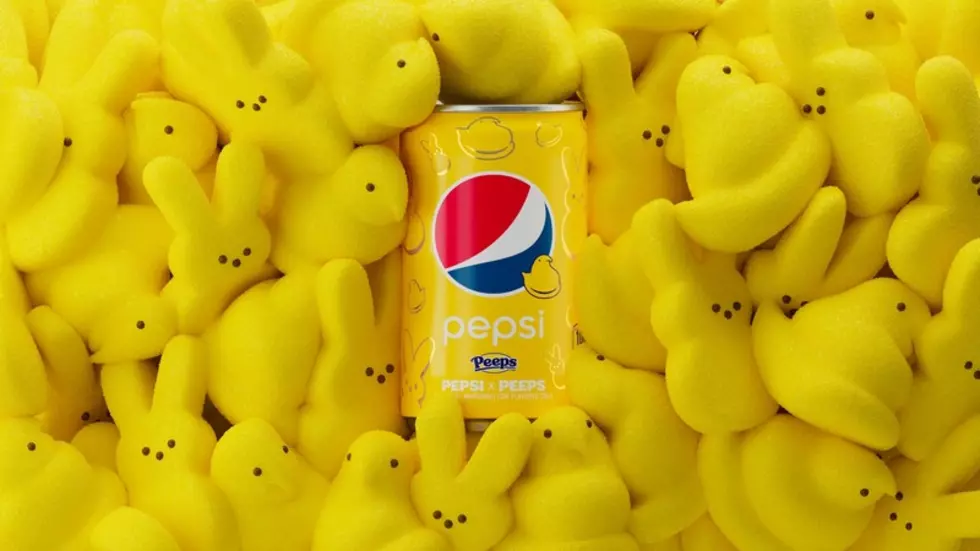 Pepsi and PEEPS Come Together for New Soda Mashup
PepsiCo
There are endless brand mashups these days, but this one caught my eye as something interesting, Pepsi and PEEPS.
The two iconic brands have come together to make PEPSI x PEEPS, basically marshmallow Pepsi, but here is what the marketing folks say about it, "a delicious new beverage that combines the crisp, refreshing taste of PEPSI cola with the pillowy-soft and sweet PEEPS® Marshmallow flavor consumers love.
The limited-edition 3-pack of 7.5-ounce cans with PEEPS inspired design and color scheme. Here's the catch though, these won't be sold in stores, instead they will be giving 3,000 of the 3-packs away.
If you want to try and win one of the 3-packs all you have to do is share a photo on either Twitter or Instagram of you enjoying some PEEPS and tagging @Pepsi and using the hashtags #HangingWithMyPEEPS and #PepsiSweepstakes.
This is the first time Pepsi is adding the flavor of Marshmallow to its soda and I'm certain that they will decide to sell something similar if demand is high for the Pepsi, PEEPS mashup.
"After what has been a very difficult year, many consumers are looking for new things to smile about. So, to celebrate the start of springtime, Pepsi collaborated with PEEPS® to develop a limited batch of its first-ever marshmallow cola," said Todd Kaplan, VP Marketing at Pepsi.