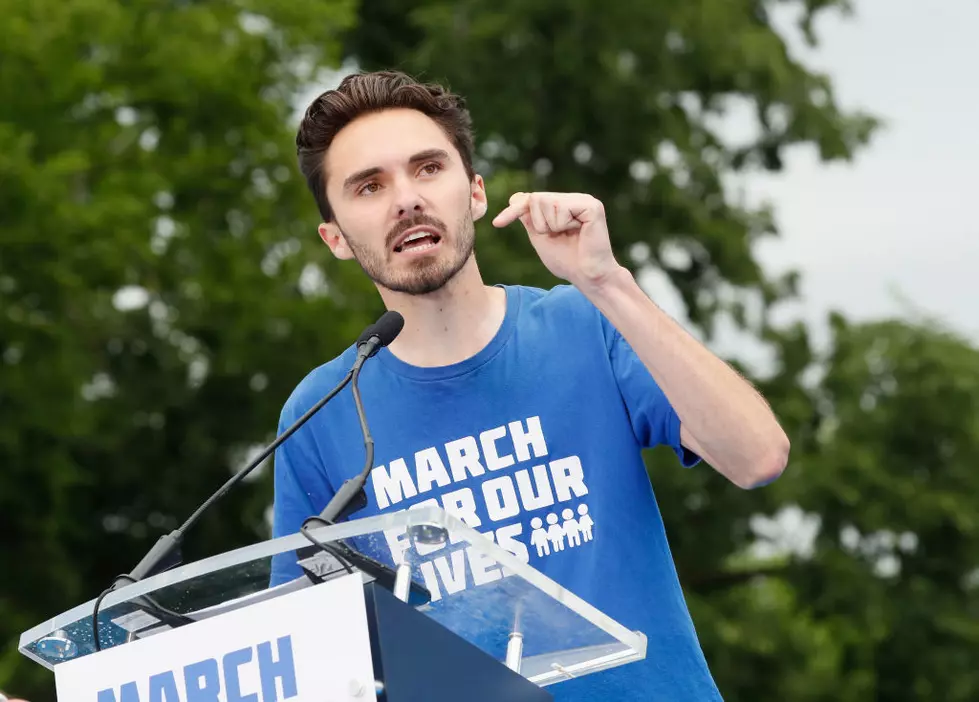 Parkland Shooting Survivor David Hogg to Lead Rally in Duluth Saturday
Getty Images for March For Our L
A 'Rally for Peace' will be held Saturday in Duluth and it will feature a very well-known keynote speaker.
The rally is being presented by Peace United Church of Christ and, according to the Duluth News Tribune, it's purpose is to recognize the 150th anniversary of the church and to recognize their work toward peace and justice.
Speaking at the event will be David Hogg, who was one of the survivors of the 2018 mass shooting at Marjory Stoneman Douglas High School in Parkland, Florida. His presentation is titled "Engage in the Change: Our Generation Must Own Democracy."
Hoff is the co-founder of March For Our Lives, a campaign that not only organizes marches in support of gun control, but also works to get members to have an impact in upcoming elections.
Pledge to vote in upcoming federal, local, and state elections to elect lawmakers that will work to end the gun violence epidemic and save lives. Let's do this!
In his interview with the Duluth News Tribune, Peace United Church of Christ Rev. Jim Mitulski says holding a rally that focuses on anti-gun violence after the mass shootings in places like Uvalde, Texas and Buffalo, New York aligns with their history of peacemaking. He also believes that having David Hogg speak sends a clear message to young people that their voices are being heard.
The Rally For Peace is this Saturday, October 1 in Duluth's Leif Erikson Park. The event is scheduled to begin at 12:00 p.m., with Hogg expected to speak at 1:30 p.m.
Duluth Mayor Emily Larson will be at the event, along with high school and university students. The public is invited to attend.
LOOK: The most popular biblical baby names
MORE: Some of the Memes & Tweets That Have Made Us Laugh (and Maybe Think)