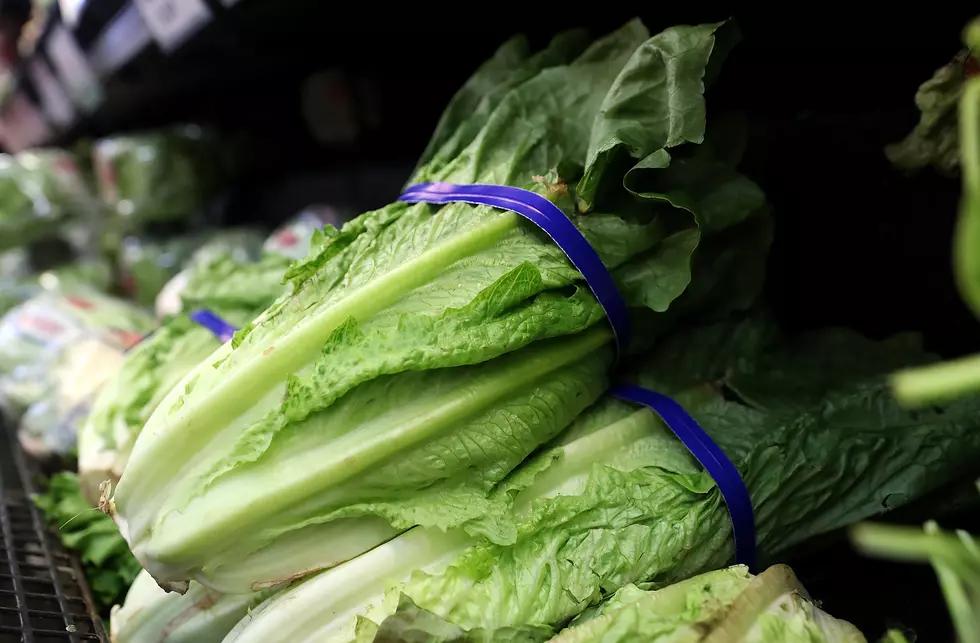 Officials Warn: Don't Eat, Throw Away All Romaine Lettuce
Getty Images
It's happening yet again.
United States health officials are warning people to avoid eating romaine lettuce at all costs, citing another E. coli outbreak.
There is not enough information right now to request a recall based on brand or supplier, so the FDA is simply warning everyone and all brands against romaine products of all kinds until further notice.
The Center for Disease Control And Prevention issued this warning on Tuesday, urging restaurants and retailers to pull romaine from their shelves and as mentioned, urging consumers to avoid eating it at all costs.
With the holidays coming up, it is extra important to mention that you shouldn't risk eating lettuce, even if you think it's safe. Let's say you had romaine and didn't get sick - that doesn't mean you should keep it. The CDC says you should still throw it away.
Be cautious and focus on other Thanksgiving fixings until this gets sorted out.