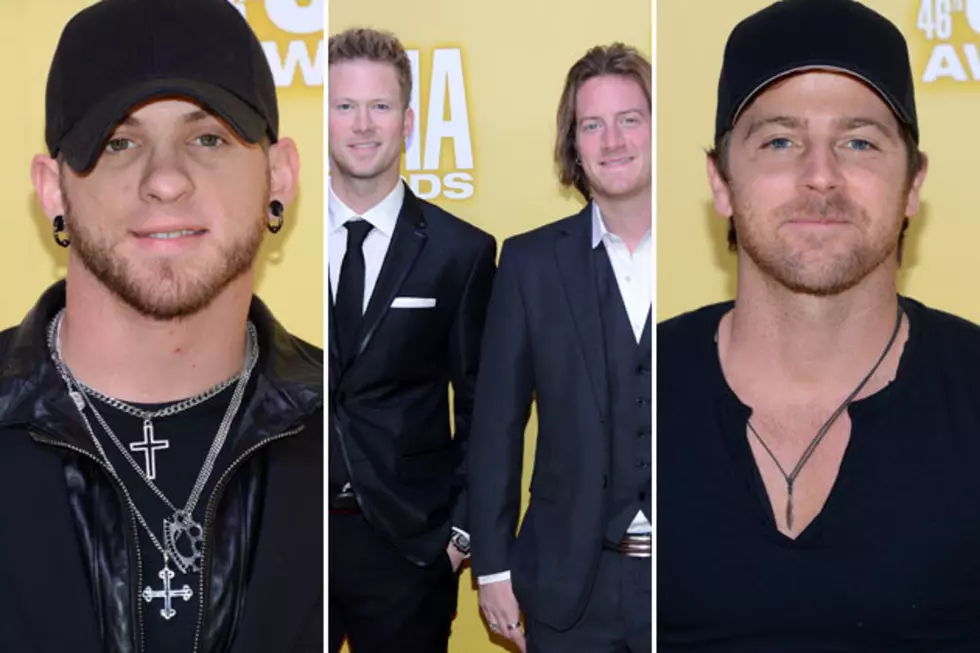 Brantley Gilbert, Kip Moore + More Are New Faces of Country Music for 2013
Jason Kempin (3), Getty Images
After much consideration and voting, the Country Radio Broadcasters (CBR) have come to a final decision about which country music newcomers will make up the 2013 New Faces showcase, which will be held next year during Country Radio Seminar (CRS).
The 2013 finalists have all been greatly successful at country radio over the past 12 months. Florida Georgia Line's Brian Kelley and Tyler Hubbard just scored their first No. 1 single with their debut release, 'Cruise,' while Kramer came close with her first single, 'Why Ya Wanna,' this past summer. The rest of the artists picked for the show -- Moore, Gilbert and Corbin -- have all scored chart-topping hits, too: Moore's multi-week No. 1, 'Somethin' 'Bout a Truck,' Gilbert's 'Country Must Be Country Wide' and 'You Don't Know Her Like I Do,' and Corbin's 'A Little More Country Than That' and 'Roll With It.'
"The response we received from Country radio during the voting process this year was superb," says CRS Board President, Mike Culotta. "The five acts chosen finished extremely strong in the voting and are certainly deserving of an appearance on our New Faces lineup. We're looking forward to another dynamite evening of entertainment at Country Radio Seminar from these up and coming stars."
The 2013 New Faces showcase is set to take place on Friday, March 1, 2013. For CRS registration, visit the CBR's official website by clicking here.