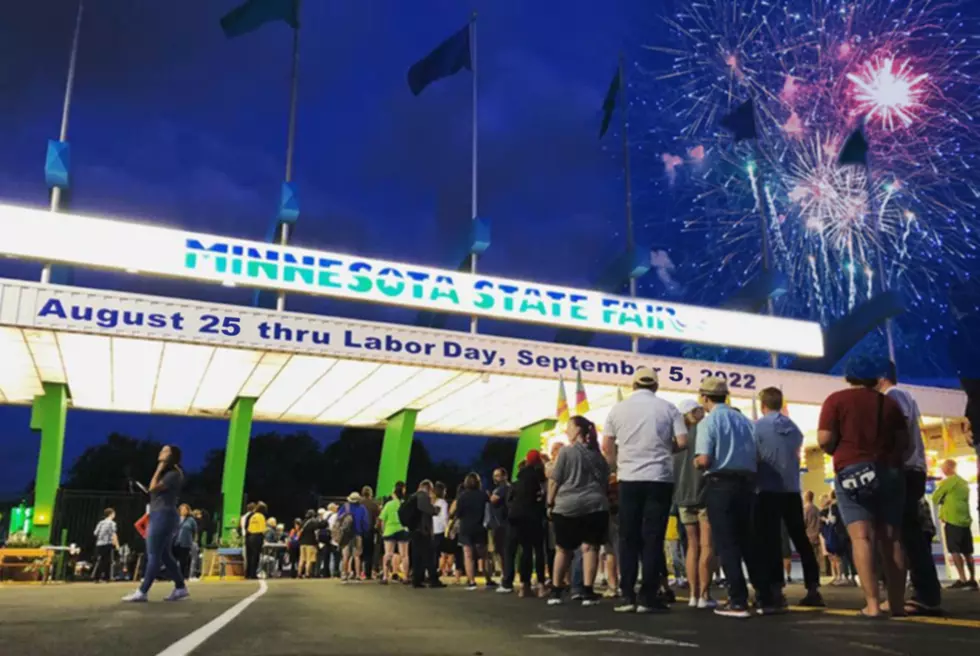 Here's How Many People Went To 2022 Minnesota State Fair
Courtesy of Minnesota State Fair
Sadly, another Minnesota State Fair has come and gone. After a light year last year and a cancelled event due to COVID the year prior, it seems things got right back on track this year for the big Minnesota get-together.
It was already set to be a big year prior to the event, thanks to some delicious new food additions, which included a pickle pizza and a cotton candy float. As always, there were also new beverage additions.
It was such a big draw that even celebrities took part in the fun! One of those celebrities includes Brooklyn Nine-Nine star Joel McKinnon Miller, who even shared a few photos of his fair adventures. In one, he is posing with a sweet group of fans.
Throw in Florida Georgia Line's last show ever, new attractions and exhibits and the popular and massive free entertainment lineup and you have an event destined for success. There were a few things that didn't go according to plan, but overall, it looks like things were a success.
So just how successful was the Minnesota State Fair? They shared their total attendance number after things wrapped up, along with a thank you message on social media for everyone who took part in the big event.
According to their website, attendance for the 2022 Minnesota State Fair as a whole was 1,842,222 people. Wow! That is a massive number. It is also half a million more people than attended the event last year.
In case you are curious, the record for overall attendance was broken in 2019 when just over two million people attended the Minnesota State Fair. Things weren't too far off this year! That is a success.
The first day of the fair this year brought in about 121,000 people. This is noteworthy because only about 60,000 people went to opening day in 2021. After a few years in COVID times, people were ready to attend the fair again.
During one night of the Minnesota State Fair, in true Minnesota fashion, rain led to flash flooding on the fairgrounds. A Severe Thunderstorm Warning sent people scurrying for cover while others continued to wait in line for food.
There was also a scary situation caught on camera during one night of the Minnesota State Fair. A gunshot sent people running shortly after 10 p.m. They closed the fairgrounds down after what officials called a disturbance in the midway.
I am sad I couldn't go this year! I love going to the fair, mainly because of the food and concerts. I couldn't make it this year but am already counting down until next year where I will be feasting on everything including french fries, cookies and anything else I see.
Minnesota State Fair Lip Balms Through The Years
Each year since 2009, the Star Tribune newspaper has given away a different fair-themed lip balm at their booth. Here's a walk through the offerings through the years.
18 Items You Should And Shouldn't Bring To The Minnesota State Fair