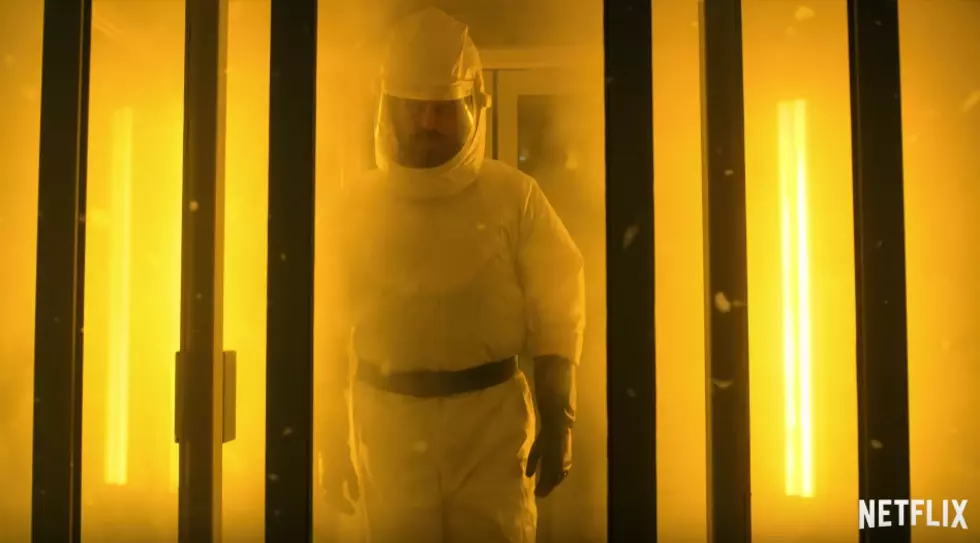 Netflix Releases Another Stranger Things Season 2 Trailer and It Is Awesome! [VIDEO]
Netflix via YouTube
I'm normally not one to like scary shows like Netflix's 'Stranger Things,' but my wife convinced me to watch it.  Season 1 was incredible, and it left us of course waiting impatiently for Season 2.  We've seen some trailers up until now that just teased a bit of what we can expect.  The latest trailer just ramps it up to a whole new level.  Check it out!
So here's what we can see from the breakdown.  Eleven now has a Benedicht Cumberbatch look with the new hair do, and is kicking ass and taking names.
Will still finds himself slipping in and out of the upside down world and his mom is once again losing it.  It appears she spends some time in a psych ward.
Hopper is still fighting the authorities at the power plant/ testing lab where it seems we have a new freaky giant monster this time.  Sean Astin joins the cast and adds more star power as character Bob Newby (nice last name).
And we still don't know what happened to Barbara.  What gives?