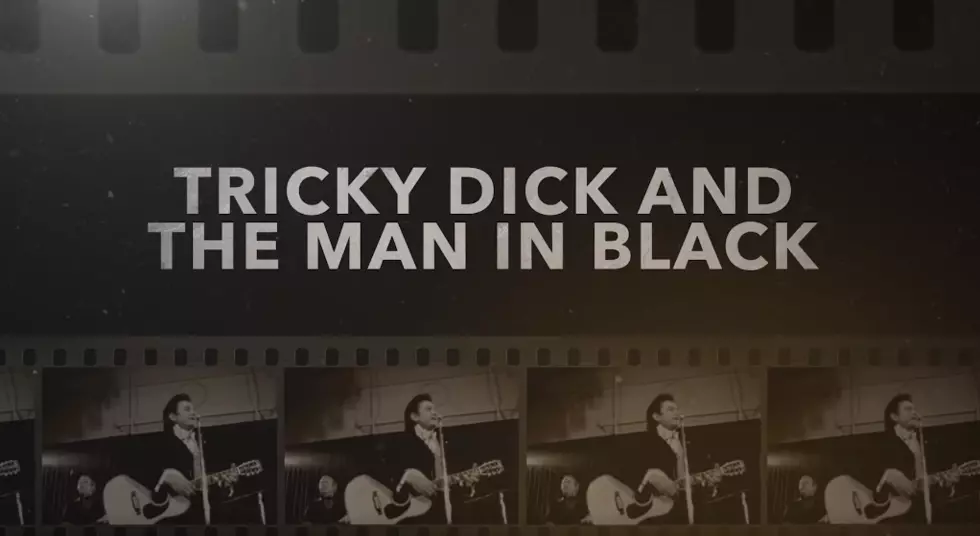 Netflix Documentary 'Tricky Dick & The Man In Black' Review
Netflix via YouTube
Last night I watched 'Tricky Dick & The Man In Black' on Netflix. It's a hour long documentary that focuses on the social tensions during the Vietnam War and how Johnny Cash played a major role in it.
Johnny Cash had a popular television show during this time and Nixon had asked the country to stand behind him and be patriotic in the United States government. Cash voiced his support for President Nixon at first on his show. This led to him being invited to perform at The White House. That's when things got tricky.
Nixon asked Cash to play 'redneck' country like Okie From Muskogee and Welfare Cadillac. This was obviously a political message that Nixon was trying to get Johnny Cash to deliver. The film follows Johnny Cash's own personal life and his beliefs and how they changed during this tumultuous time in United States history.
Overall the documentary was pretty solid. Johnny Cash fans will get some more insight into his life and probably some footage they haven't seen. It shows how Cash tried to stay out of politics, but eventually was pulled in. He was reluctant to take sides, but did deliver a powerful message to the President at the time.
The documentary holds your interest for the entire 58 minutes, but I honestly feel like they were stretching it a bit to make it worthy of an hour. You do get a sense of Johnny Cash's convictions and dilemmas with his thought about the war and the dishonesty of Nixon's administration.
Overall I would give this documentary a 3 out 5 stars. It's worth watching, and you'll learn a lot about the Man in Black.