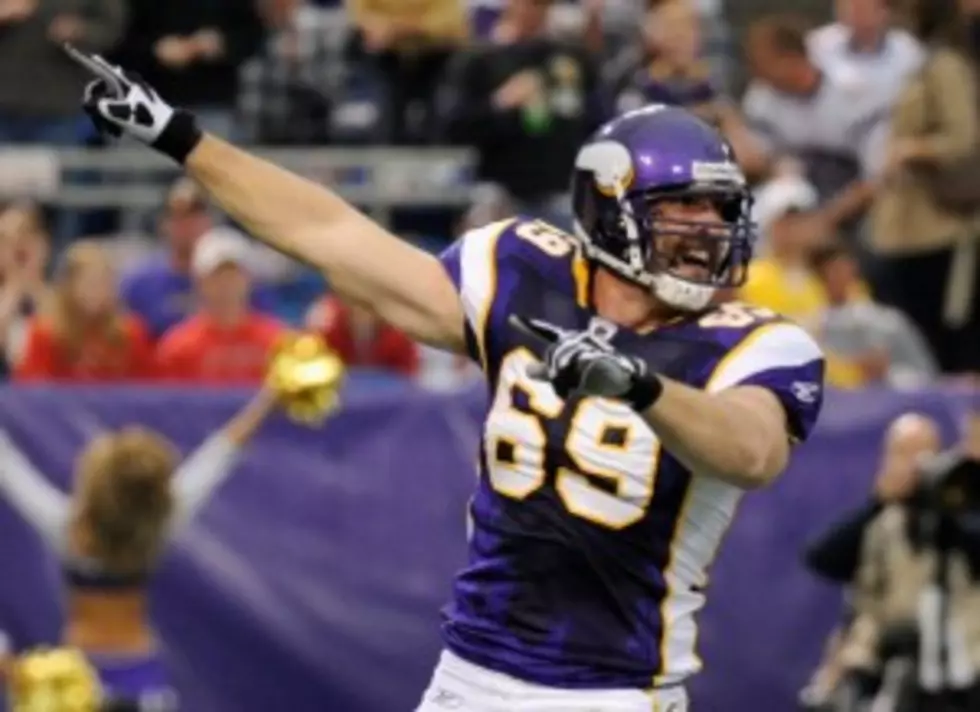 Minneapolis Rallies Support For New Vikings Stadium
Another update on the soap opera I like to call 'As The Stadium Turns..'
In an effort to show support for a new stadium to both legislators and fence-sitting City Council members, Minneapolis city, labor and business leaders joined together Monday to underscore that a new Vikings stadium would mean 7,500 union jobs for Minnesota's hard-pressed construction industry.

The leaders, backed by Minneapolis workers in hard-hats and construction vests at a Metrodome news conference, said a workforce agreement that the Vikings reached for a proposed Arden Hills stadium project also applies to a stadium built in Minneapolis.

The Vikings prefer the Arden Hills site but also are working with Minneapolis officials, who favor building a new stadium on or around the Dome site.

"We have a serious and continuous job crisis in our state," said Bill McCarthy, president of the Minneapolis Regional Labor Federation.

Sam Grabarski, president of the Minneapolis Downtown Council, said that business leaders are reviving the Homefield Advantage group formed years ago to build Target Field for the Twins.

Supporting a new stadium in Minneapolis, Mayor R.T. Rybak said, is the single most important thing a City Council member can do this year to combat the recession's effects and create thousands of good jobs. That message is working, he said.

"We certainly have support on the council. We have more support than we had a few days ago," Rybak said.

But neither he nor Council President Barbara Johnson would say whether they have the necessary seven votes, out of 13 members, needed to approve city financing for the $900 million project without a referendum. The local portion of the project probably would amount to a third of the cost.

via Minneapolis rallies support for new Vikings stadium | StarTribune.com.