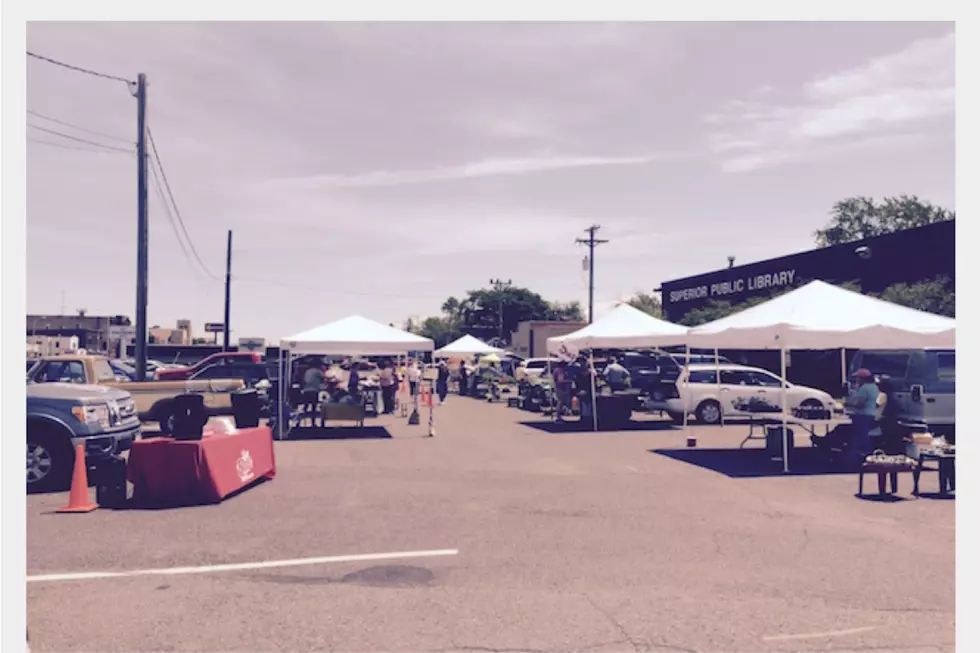 Make Your Lunch Plans, Superior BID Farmer's Market Offers Two Food Vendor This Week
Kenneth Roy Hayes
Come find me at the farmer's market in Superior at the corner of Tower and Belknap in Center City Park tomorrow between 11a-2p.  While it's relatively early in the season there is plenty of fresh produce available asparagus, rhubarb is abundant, scallions which are delicious on fresh salads and speaking of salads lots of lettuce choices spinach, romaine and leafy.
My husband just built a garden and he's looking forward to the seeing the plants.  There will be tomatoes including heirloom, cherry and grape varieties of many colors and sizes; a variety of peppers including colorful bells, jalapenos and others; cucumbers and squash. That ought to keep him busy!  If it's flowers you're seeking you'll find annuals, perennials and garden and yard art.
Growing things isn't the only local talent that exists.  There is home made breads, jams, soaps, maple syrup, jam, farm fresh meat and if you get there early enough, fresh laid eggs.
This is no ordinary farm market, there's also tons of vendors (weather permitting).  You'll find the perfect gift for others or something special for yourself like hand-crafted wood furniture, items for skin care, flavorings and spices and more!  The farmers, crafters and vendors are there EVERY Wednesday from 11a-2p.  Come this week and let me show you how much fun you can have browsing while picking up some healthy products to serve your family.  Plus, be sure to stop by the B105 booth to win gift certificates to use in the Superior Business District and of course chat with me.
Plus, since this is through the BID, you'll find sidewalk sales both indoors and outdoors in many of the BID Businesses.  Wednesday's are buzzin' in Superior with great things!  Get freshness for your family and make new friends at the Superior Business Improvement District's Farmer's Market.    We'll see you there.