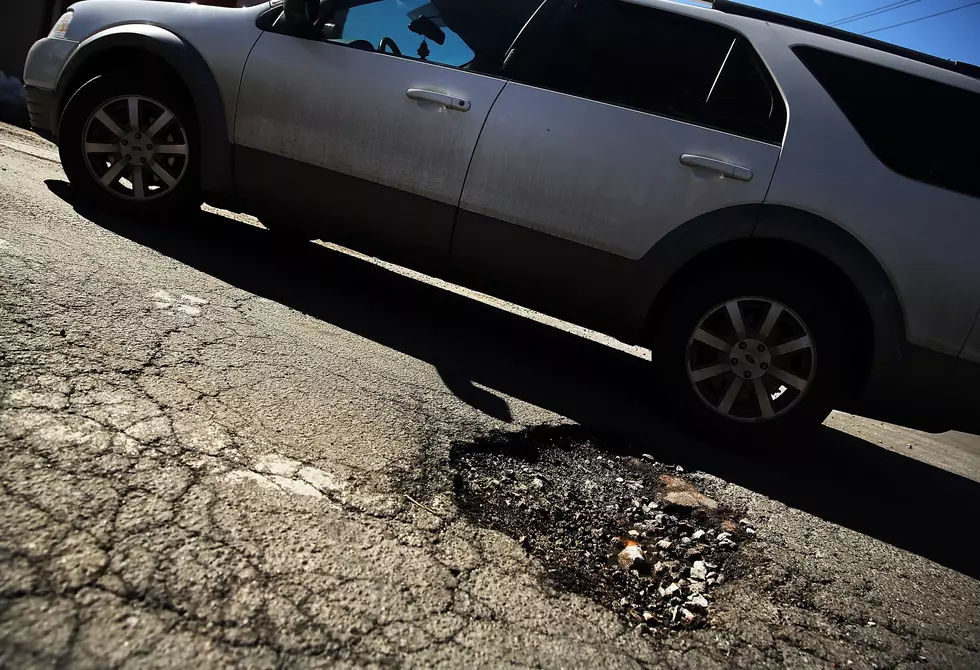 Pothole Season Comes Early With March-Like Freeze Thaw Cycle
Spencer Platt Getty Images
The forecast calls for potholes and even a few pot-craters. After significant thaws in January and February the Northland's freeze-thaw cycle is on fast-forward. The maps resemble something out of early March, and with gyrations in temperature around the freezing mark, pothole formation will likely accelerate in the days and weeks to come.
Conditions favorable for the formation of potholes will linger into at least the middle of next week. ECMWF (the European Model) predicts highs near 40F for the Twin Ports from Saturday into Wednesday of next week, with nighttime lows in the mid-20s. This is consistent with what other weather models are predicting.
Water is uniquely fickle, as one of the few substances on Earth that expands as it freezes. That is unfortunate for those of us who are trying to get to work without losing a tire. Here's how it works: when temperatures rise above 32F liquid water gets into cracks in the pavement. At night temperatures dip below freezing and liquid water expands as it freezes. Over time this process weakens and pulverizes the pavement surface - resulting in swerve-worthy potholes. I keep waiting for someone to invent pothole-resistant asphalt or concrete, but it looks like we'll have to wait a few more years for that glorious moment.
Speaking of frozen water, with the exception of Marquette, Michigan, the Twin Ports are leading the snowfall-to-date category with over 82" and counting. Our weekend thaw will cause some melting and compaction, but that snow won't go anywhere anytime soon. No, spring fever is not right around the corner.
Here's a little perspective. Snowfall in Duluth-Superior is running more than 26" above normal, to date. Although the pattern isn't ripe for significant snow anytime soon, more heavy snow from late February into early April is a pretty good bet. Another 82"? Probably not, but if I had to place a snowy bet I'd predict another 20-30" before the daffodils start to pop.
Too good to be true? Possibly. Just to cover my....Doppler, there are early signs of a possible temperature "correction" by early March. Scientists are tracking a stratospheric-warming event high above the arctic. This correlates with knocking the Polar Vortex off-track, allowing bitter air to spill south into the USA. Every event is different, and we can't predict the intensity or duration of any arctic fronts in March (or April) but it would be wildly premature to write winter off just yet.
We'll keep an eye on it and keep you posted. In the meantime enjoy a little taste of mid-March this weekend! Soak it up - at some point halftime/intermission will come to a screeching end. More subzero smacks are statistically inevitable.
Ten Worst Jobs to Have During a Freezing Polar Vortex