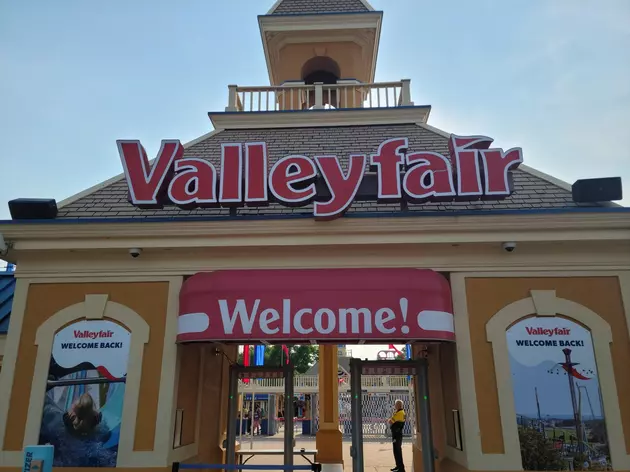 Is Renting A Cabana At Valleyfair Worth The Money?
Valleyfair Entrance- Photo Credit: Joe Danger
My soon-to-be sister in-law is great to her family and always booking fun things to do.  She was gracious enough to include me in a Valleyfair trip which included a cabana rental in the water park.
The cabana was rented in the Kiddie Splash Pad area of the park as a 2 year old was part of the group.  Being my first time with a cabana there, I didn't really know what to expect.  What we got was a great value for the price in my opinion.
Depending on what area of Soak City you are in, the prices for a cabana rental vary by a few dollars.  Weekdays start at around $89.00 during the week up to $139.00 on the weekends.  For the price, you get the 10x10 cabana with a ceiling fan, TV, lockable safe, and a mini-fridge.  There are also lounge chairs, a table with sitting chairs, some popcorn included, and even pool-side beverage and food service.
The beverage service was nice as they will even bring you alcoholic drinks.  Also, for the prices mentioned above, six guests are included and two more is only an extra $5.00 each.  Keep in mind this doesn't include normal admission to the park, though to have access to a safe and a nice shady spot to chill when it's a super hot day, it's worth it.  It's also nice to have a central location for your group to know where to find each other.  Next time you roll to Valleyfair, consider a cabana to add to your experience.  You can get more information on cabana rentals and all that is offered with that HERE.
New Foods For 2021 At The Minnesota State Fair
Fair organizers announced 26 new food and beverage items for this year's Great Minnesota Get Together, spanning from sweet treats to savory snacks and delicious drinks.