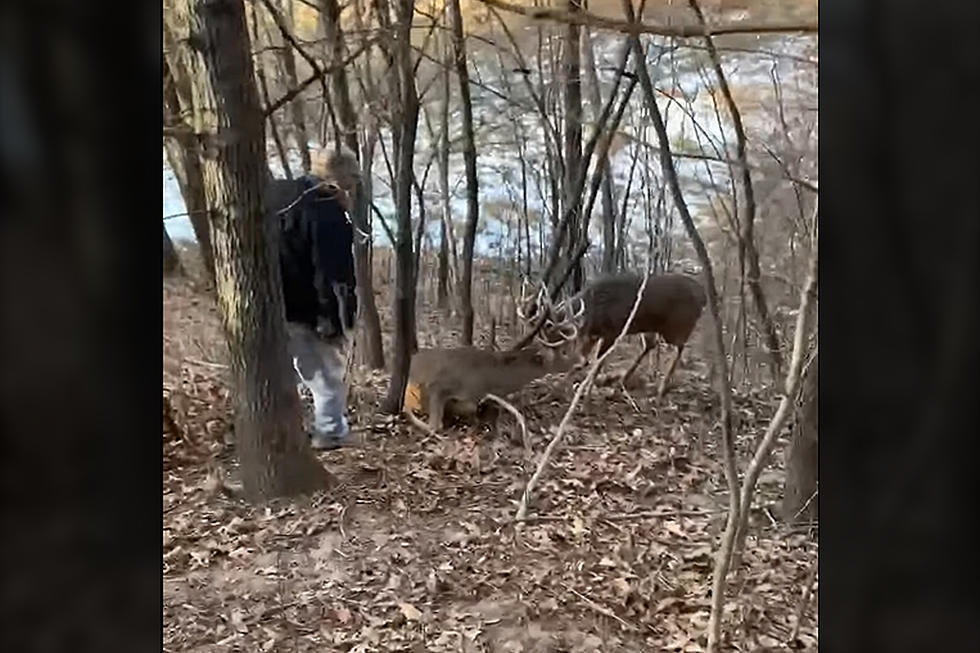 WATCH: Incredible Footage Of A Wisconsin Hunter Helping Free Two Whitetail Bucks Whose Antlers Are Stuck Together
Photo: Tami Keenan via Deer & Deer Hunting on Facebook
Talk about a good deed, this one is right up there. One Wisconsin hunter decided to do the right thing and the video he made in the process has gone viral with over 20 million views. Two white-tailed bucks had their antlers stuck together and one observant gentleman 90 year-old Everett Sluga was out for a drive when he noticed the deer in trouble. He proceeded to call the landowner to tell him what he saw.
Troy Rebarchek and his wife own the land and are hunters themselves and had to think twice about what to do in this situation Troy said to WEAU News:
"I just didn't feel it was right shooting them in the situation they were in. It just didn't feel ethical to me and I actually had my bow on them and I pulled back on them and I looked at Tammy and I said I can't shoot these deer."
Now that it was decided they were going to do their best to save the deer Troy and his wife coerced them out of the field into the woods with their vehicle, this was the best chance to help save them.
Rebarchek grabbed his Milwaukee Grinder out the back of his truck, cutting one antler off each, setting them free. He went on to say it wasn't necessarily the right tool for the job, but it is all he had in his truck and time was of the essence.  Thankfully Troy has seen both deer out and about and they look healthy.
What an incredibly kind thing for him to do, and as you can see in the video below this was no easy task, and one where he could have been seriously hurt in the process.
7 Things To Have In Your Outdoor Survival Kit
20 Things Every Northlander Should Have In Their Tackle Box