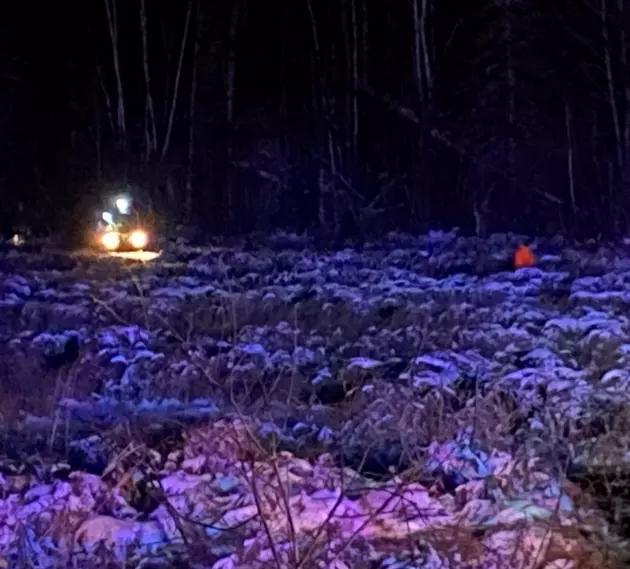 Hunter Rescued After Being Stuck In Swamp In St. Louis County
St. Louis County, Minnesota Facebook
A hunter found themselves in a scary situation. The man was hunting in Portage Township in St. Louis County. He was trying to walk across a partially frozen swamp when he broke through in an area south of Crane Lake.
He was then unable to free himself and was stuck in waist-deep water in freezing temperatures on Saturday evening. WDIO reports that the man called 911 at about 5:15 pm on Saturday. The St. Louis County's Facebook page shared the information. Like they said, thank goodness he had a cellphone on him that still had battery power and service.
First responders arrived and were able to locate the hunter. They used the Crane Lake Fire Department's ARGO amphibious vehicle to rescue the man. He was then taken to an area hospital for treatment of possible hypothermia.
This story could have easily turned into a tragedy if he hadn't been able to call for help. The St. Louis County Sheriff's Office reminds people to use good judgment and follow the Minnesota Department of Natural Resources ice thickness guidelines when out this winter.
I understand how this happened to the hunter. He probably didn't realize how deep the swamp water was. Sometimes when you venture out in the woods things just go wrong. Fortunately, this didn't end in a tragedy.
The Sheriff's office was assisted by Buyck First Responders and Fire Department, Crane Lake Fire Department, Orr Ambulance, Virginia Ambulance, and the St. Louis County Rescue Squad.
10 Things You Do If You Were Born And Raised In Minnesota