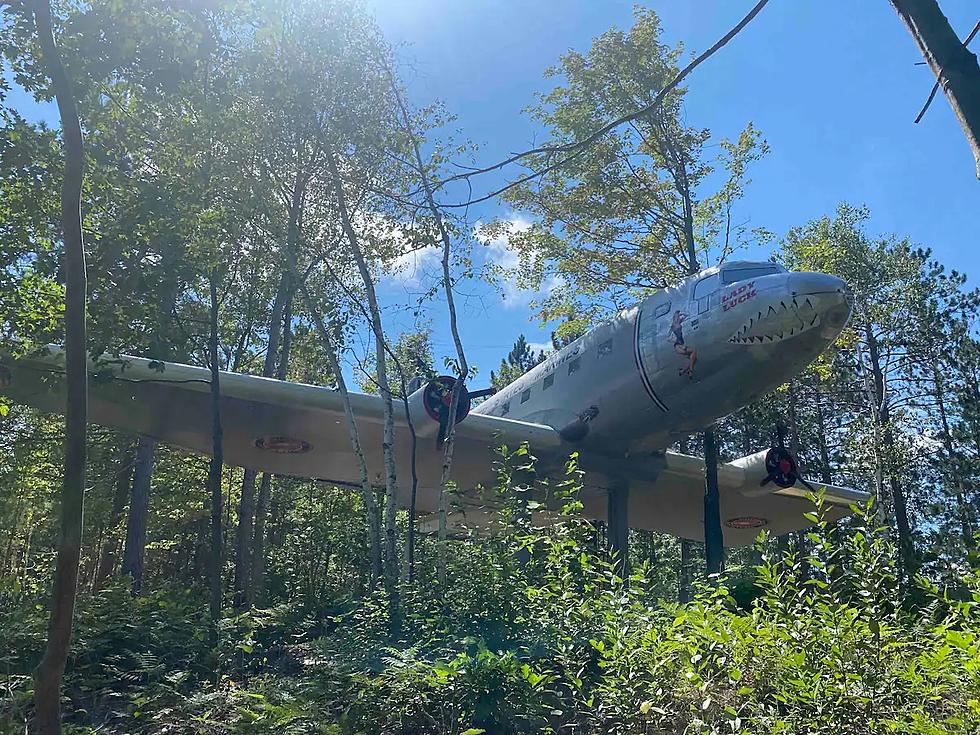 Take Flight In This Historic WWII Airliner Turned Airbnb In Wisconsin
Courtesy of Kate via Airbnb
There are some pretty fun and interesting property rentals out there but this one definitely takes the cake. I truly have never seen anything like this! Did you know in Wisconsin you can stay in a historic airplane up in the trees?
This is insane! For history buffs, this plane is a WWII Douglas DC-3 from World War II. The Airbnb rental has one full bedroom and one bathroom with views (and history) to boot. It can be found in Deerbrook, Wisconsin. That is a little bit of a road trip but worth it for this once-in-a-lifetime experience!
The History Of The Airliner
This is an incredibly historic plane, therefore making it a historic place to stay. According to the listing for this rental, this 1941 WWII Douglas DC-3 Airliner was flown by the United States Marines between Guam, Midway and Pearl Harbor for military transport. Unreal.
Other Perks Of The Rental
Historic properties aside, this rental has air conditioning, heat, a bathroom with a shower, a kitchen and an outside deck so you can soak in the view. It also is located near a lake, which is private, with a bonfire pit and grilling area.
Because it is a plane, you can also sit in the "fully restored" cockpit, which is lit up, and look out onto the forest and lake. It is truly incredible! Plus, you'll be joined by a spooky co-pilot. Ha!
How Much Is It To Stay?
The rental costs $230 per night plus fees but varies depending on the season.
SEE INSIDE: Historic WWII Airliner Airbnb In Wisconsin
Gallery Credit: Lauren Wells
SEE INSIDE: Hobbit House In Hastings, Minnesota For Sale
Gallery Credit: Lauren Wells