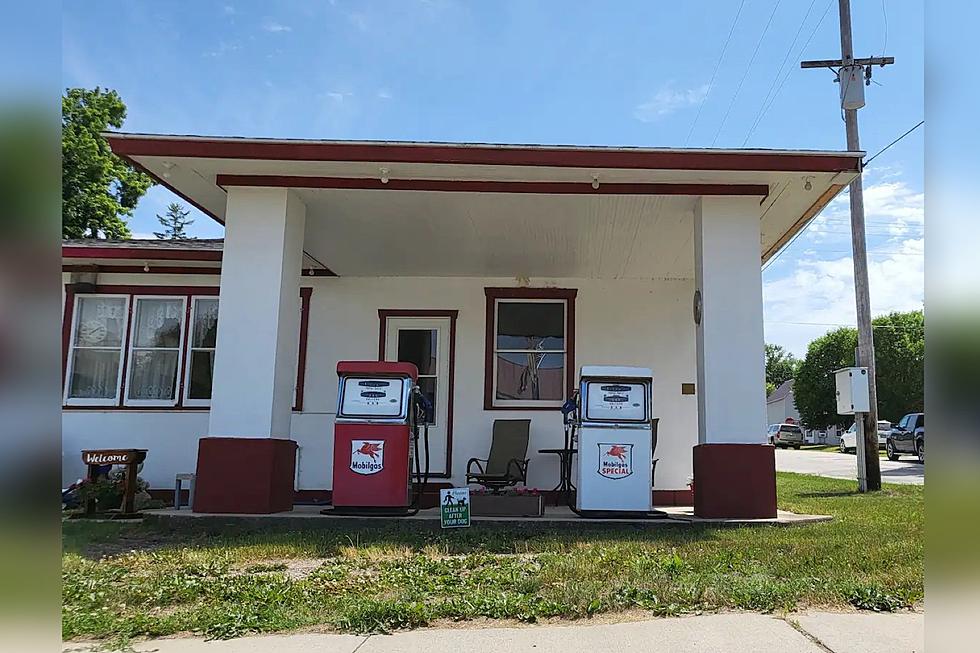 Sweet! Stay In An Old Minnesota Gas Station From 1925
Courtesy of Airbnb / Sarah
So cool! Have you ever dreamed of staying in an old, remodeled gas station from the early 1900s? You probably haven't because you didn't even know that was an option. It turns out there is such a place you can rent and it is located right here in Minnesota.
I came across this Airbnb on a Facebook group for quirky things to do in Minnesota. This is certainly quirky and just pretty cool if you ask me. This rental is located in an old Mobil gas station from 1925. It has a large living room, kitchen, bedroom and bathroom.
The coolest part? There are hints of what the spot used to be in nearly ever room in the form of some type of antique with the Mobil name or logo. There are also the gas pumps outside, stopped at 37 cents. You can sit on the front porch right next to these antique gas pumps.
The Airbnb goes for $132 bucks a night and is located in Peterson, Minnesota. Peterson is about four hours from Duluth but if you are looking to explore that part of the state and stay somewhere cute and cozy, this might just be the place for you. Sadly, you cannot fill your tank with gas at the price listed. Ha!
I love looking through fun Airbnb rentals. Who doesn't love a good road trip and a cool place to stay? This is one of those sweet little places that will give you an experience you will never forget. Take a tour of the space below:
STAY THE NIGHT: Historic Mobil Gas Station From 1925
Historic Stone Cottage, Once A Carriage House For A Duluth Mansion Is For Sale
Duluth is filled with
historic properties
and another chance to own one has arrived. If you've ever heard someone talk about "that pretty stone cottage", chances are they are referring to the cottage that sits at 1600 Vermillion Road.
This historic property was designed by renowned architect Fredrick German and it was once a carriage house for the neighboring mansion, which was built for lumber baron John Millen in 1912. Although it has been remodeled or refurbished for today's lifestyle, it retains much of its original character.
As you approach this iconic landmark, you'll notice the majestic stone arch that welcomes you and your guests. Once inside the 1,900-square-foot cottage, you'll enjoy a surprisingly open-concept floor plan on the main level. They've truly maximized this space, which features a primary suite, an ensuite, and even a unique lofted level.
The craftsmanship is from a bygone era, with stone walls so thick, you hear no sounds from the outside. While the cottage features a smaller footprint, it's certainly a case of quality of quantity and the new owner will find it a perfect fit.