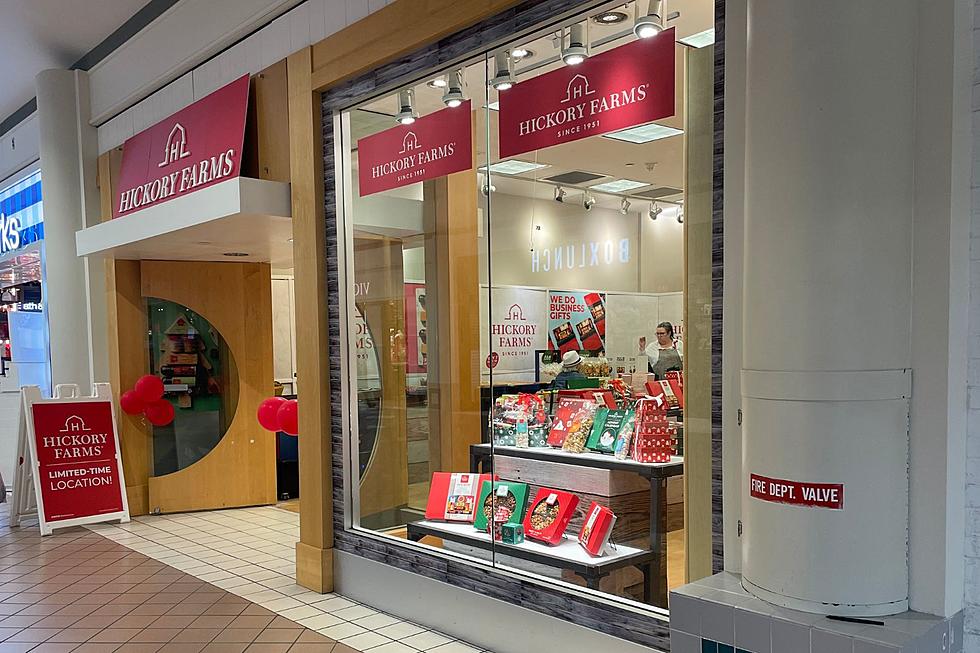 And Another One! Specialty Store Opens In Miller Hill Mall
Lauren Wells, Townsquare Media Duluth
'Tis definitely the season for new stores opening in the Miller Hill Mall! It has been a very busy few months for the mall, as a bunch of new businesses have opened their doors. I was there the other day and noticed another one open for business.
Hickory Farms is officially open and ready just in time for holiday shopping. According to the Miller Hill Mall's official Facebook page, the store opened earlier this month. It is best known as a specialty food and gift store, which brings something new to the mall.
You better shop there while you can because the store is seasonal, meaning they will be gone once the new year rolls around. The stores are located in stores and kiosks across malls this holiday season.
Hickory Farms sells things like cheese ball flights, meat samplers, and the like. They also sell other meat and cheese items and desserts. If you go in there hungry, it could end badly for you. Ha!
This store is located next to Bath & Body Works and American Eagle. It is also directly across from another new addition: BoxLunch. The store is open everyday of the week, with special hours for Black Friday so plan accordingly.
Five Below is another new addition the mall. There are locations across Minnesota but this is the first location in Duluth. It has items for five dollars or less for the most part, with just about everything you could ever want or need.
Time Warp! Take A Look At Stores + Scenes From The Past At Duluth's Miller Hill Mall
Since it first opened its doors in 1973, the Miller Hill Mall in Duluth has seen plenty of changes. There has been expansion and many stores have come and gone.
Take a look at some stores and scenes from the past at the Miller Hill Mall. Do you remember them all?
FIRST LOOK: Duluth's New Holiday Movie 'Rescuing Christmas'
Gallery Credit: Lauren Wells