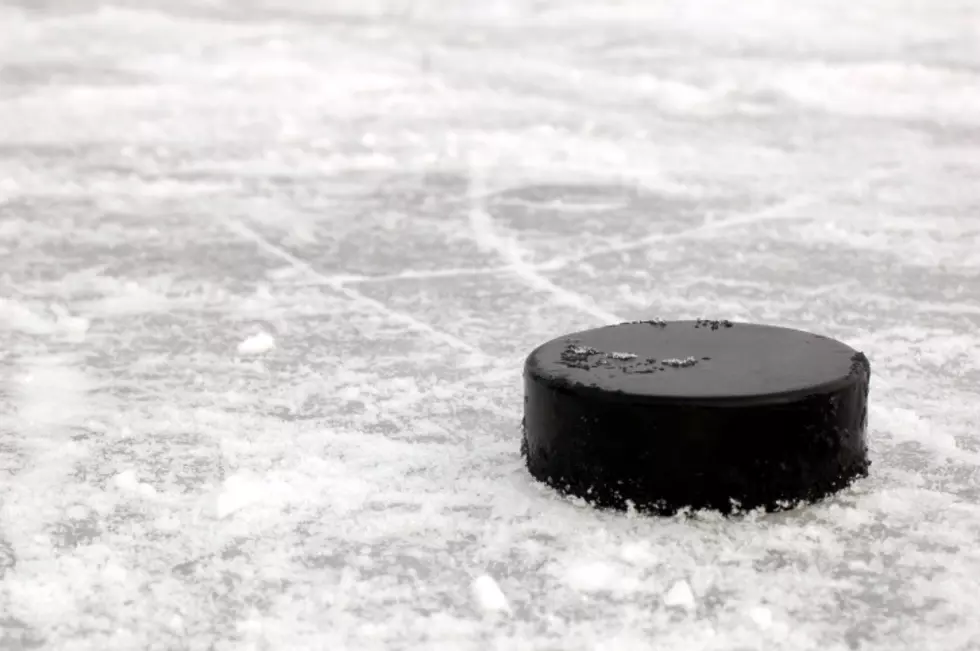 Hermantown Earns 3 Seed, Draws Monticello In State Hockey Opener
Getty Images/iStockphoto
The Saturday before state tourney week means brackets are out! With Hermantown returning to the big dance after a year away, here's the path they face to bring home some hardware.
The Hawks will hit the ice at the Xcel Energy Center in the second game of the Class A Wednesday quarterfinals, taking on the Monticello Moose at 1:00 pm. The Moose are a familiar foe at the tourney. Hermantown defeated them 4-3 in the 2017 Class A Championship to win a state title, and again in the opening round of the 2018 tourney, where the Hawks won 4-2 before falling to Alexandria in the semifinals.
If the Hawks advance, they will play the winner of the St. Cloud Cathedral/Mankato East game. Those two teams play at 11 am, before Hermantown; so the Hawks will know who their potential opponent would be before they play. If the Hawks win, they would play the winner of that game on Friday at 11 am at the Xcel Energy Center.
Should Hermantown make their way back to the championship, they will play at noon on Saturday against the winner of the other semifinal. The pool of possible contenders from that part of the bracket include top-seeded Warroad, Mahtomedi, Delano, and Hutchinson.
Enter your number to get our free mobile app