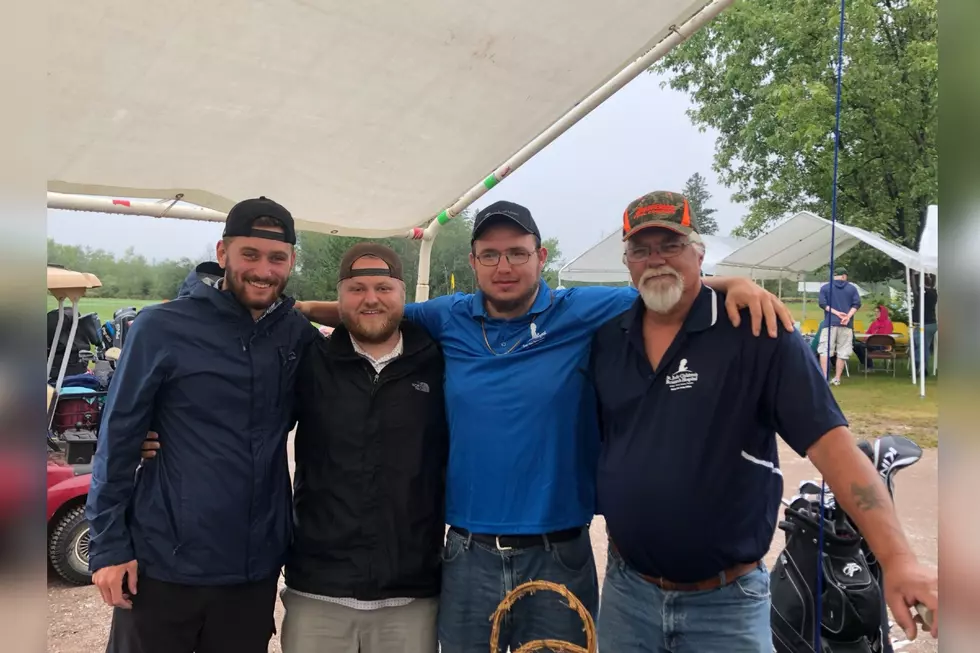 Save The Date: Harold's Golf Fiasco Tees Off August 27th
Courtesy of Tara Olson
It's almost that time of the year! Harold's Golf Fiasco is right around the corner and you can make a tee time right now.
The annual event is famous in the Northland, thanks in part to the fun crowd that puts it together. The event benefits St. Jude Children's Research Hospital and basically, you are playing golf in the summer sun for a good cause!
Last year, this event alone raised $21,000 dollars for St. Jude. It was incredible! By the way, Harold's Fiasco is also just one of many events put on by Harold and family. There is also Harold's Hogfest and the annual Christmas tree fundraiser.
It is always incredible to see the crew put these events together to benefit the kids of St. Jude. This year is no different! I say we try and break that already incredible record at Harold's Golf Fiasco this year.
You can call right now to make a tee time at 218-384-3727. If you aren't an avid golfer, don't worry! No experience is necessary. It is all just for fun and for a good cause. There is a prize at each hole too.
The cost will be twenty bucks per round. If you would like a golf cart (which is one of the best parts of golfing!) you can let organizers know when you call and set up a tee time. The event is always a four person scramble.
Last but not least, there will also be the annual live auction. The live auction begins at 5 p.m. where you can bid on major gifts from businesses all over the Northland and beyond. You don't want to miss out!
By the way, Harold has been helping the kids at St. Jude for a very long time. He has done so much for the kids at St. Jude that he was given a major honor during our B105 Radiothon earlier this year.
The Wrenshall native has given over $400,000 dollars to St. Jude since he started on the mission years ago. He now has his own commemorative brick on the St. Jude campus in Memphis for all his incredible contributions.
Shortly after Harold's Golf Fiasco, there is another event put on by Harold and family for St. Jude. It is the annual Harold's Hogfest, which is pretty self-explanatory. You can come feast on a delicious meal with all proceeds benefitting St. Jude.
This year, Harold's Hogfest will take place on Saturday, September 10th. We will give you more details as we get closer to the event but for now make sure you save the date.
See Country Stars Who Know #StJudeWontStop
Country Artists at St. Jude Through the Years: