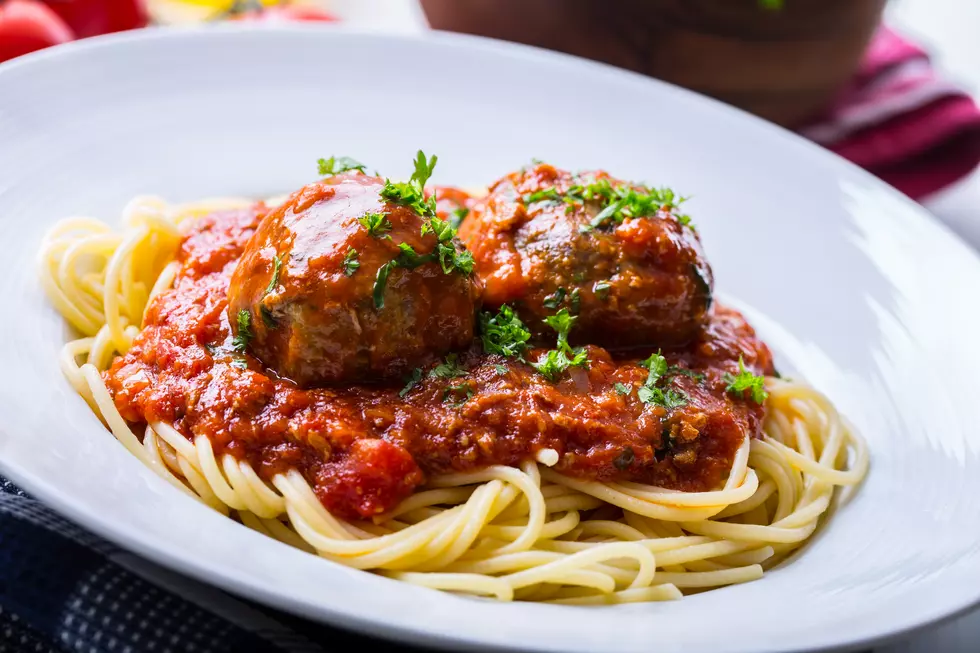 Going To Michelina's All-You-Can-Eat Spaghetti Dinner? Here Are Some Fun Facts
MarianVejcik, ThinkStock
Grandma's Marathon is one of the biggest events we have in the Northland and the big day is almost here!
This is my first 'Marathon' experience and I love finding out more about it as the days roll on. For example, well over 8,000 runners will be taking part this year. That is crazy!
While the run itself is a big deal, there are also events before and after that have become a huge tradition. One of those? Michelina's All-You-Can-Eat Spaghetti Dinner.
This has been a tradition since 1977 with the community and participants alike sitting down and feasting on a meal before the big day. There is quite the spread: unlimited spaghetti with marinara sauce, meatballs, salad, bread, ice cream and more. Need I say more?
The coolest thing about this, in my opinion, is just how much food they go through. Don't believe me? See for yourself.
About 8,000 plates of spaghetti are served each year.
5,000 pounds of Michelina's sauce is enjoyed.
2,5000 pounds of dry spaghetti noodles are used.
40,000 meatballs are consumed.
600 loaves of Country Hearth Natural Bread are devoured.
6,120 cups of Ben & Jerry's are served for dessert.
8,000 servings of Kemps white and chocolate milk are guzzled.
15,000 vanilla wafer cookies are eaten after the meal.
The event takes place this Friday (June 15th) from 11 a.m. to 9 p.m. It costs just $14 dollars for adults and $7 for kids. Children 4 and under eat free.