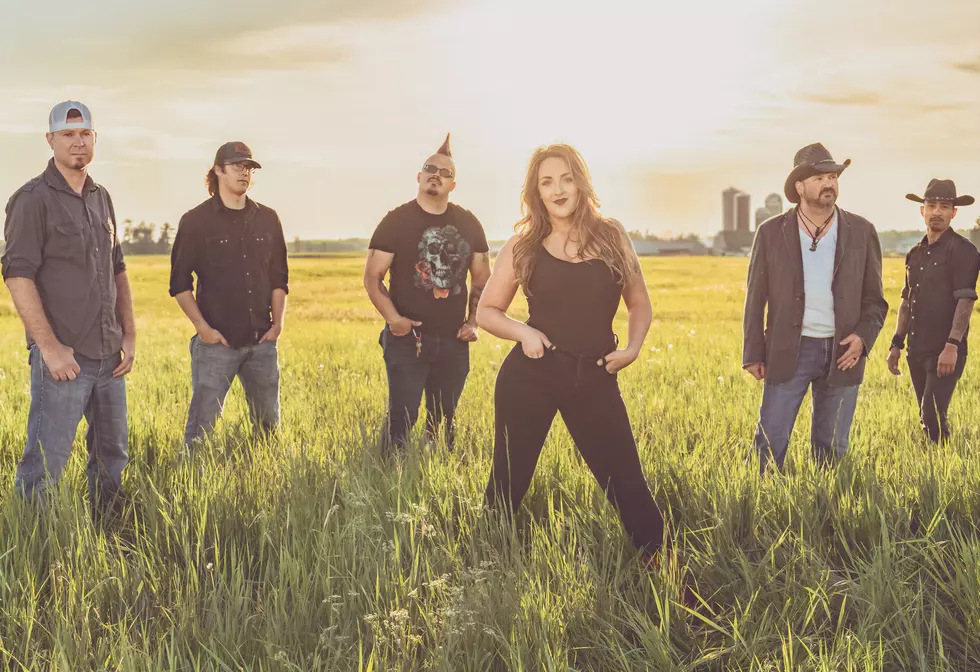 Free Beaver Bay Concert Announced After Controversial Cancellation of Shenandoah
Photo by BO ALLEN
Last week, country music lovers in the Northland were disappointed to learn the 'Rock The Docks' concert, scheduled for August 20 in Two Harbors, had been cancelled. The show was to be headlined by Shenandoah, a group who any lover of 90's country music knows well.
In their August 11 release, Lovin' Lake County, posted that the show was cancelled due to "unfortunate circumstances".  Those circumstances involved the inability of the event organizer to secure a liquor/beverage vendor for the event.
Furthermore, based on the release, it appears that local vendors in the area were too difficult to work with. They state that after one vendor fell through, another local vendor was approached and offered the business. However, that vendor treated the event organizer so poorly that they decided just to pull the plug on the event. That does not sit well with some members of the Two Harbors community.
It is disheartening to witness this kind of treatment from some of our local community when being offered an opportunity. We do not believe that's who we are in Two Harbors and Lake County, and the unprofessional and negative behavior taking place around the logistics of this event does not represent the ideals of Lovin' Lake County.
There's seems to be somewhat of a clash going on in that area with those who want to bring events and tourists into the area to generate revenue and growth and those who are hesitant to change the status quo.
As community leaders struggle to work that out among themselves, those who were looking forward to live country music in Lake County on August 20 will still have an opportunity, and this opportunity is free.
The Green Door, located at 1002 Main Street in Beaver Bay has announced a show on Saturday, starring Rafe Carlson and Whiskey Trail featuring Heidi Pack. Both of those artists were originally scheduled to be openers for the Shenandoah show.
The show is scheduled to begin at 5:00 p.m. and there is no cover charge.
It may not be what was originally scheduled, but for those who already had plans to travel into the area for the 'Rockin' The Docks' event, and those living there who were looking forward a night of live music, it should provide a lot of fun with two talented Northland artists.
North Shore Luxury! A $750K Two Harbors Listing With A Separate Airbnb Space On-Site
If you're looking to live in a north woods style home, with over 2 private acres and views of Lake Superior, then check out this prime property in Two Harbors, Minnesota.
This spacious home sits on 2.53 private acres and features 4,726 square feet of living space that includes 4 bedrooms, 5 baths, a gorgeous kitchen, bonus rooms, heated tile floors and other top-shelf finishing touches. There's also a separate Airbnb/short term rental on the property that could help pay the mortgage while still giving the homeowner complete privacy.
The location is also fantastic because not only are you not too far away from the Twin Ports area, but your also just 45 minutes or less from Gooseberry Falls, Split Rock Lighthouse, Tettegouche State Park, Grand Marais, Lutsen Resort, & the Superior Hiking Trail. It's a 'best of both worlds' scenario.
This property hit the market in November, 2021 for $750,000 and was sold by the end of the year for full asking price.
Take a look at this premiere Two Harbors listing.
Check Out This Sauna Built On Pontoon For Sale
There's a place that custom builds pontoons, and they have a sauna pontoon for sale. They call it the Sauntoon. I'm not sure if it's fantastic or crazy, but it's definitely something!