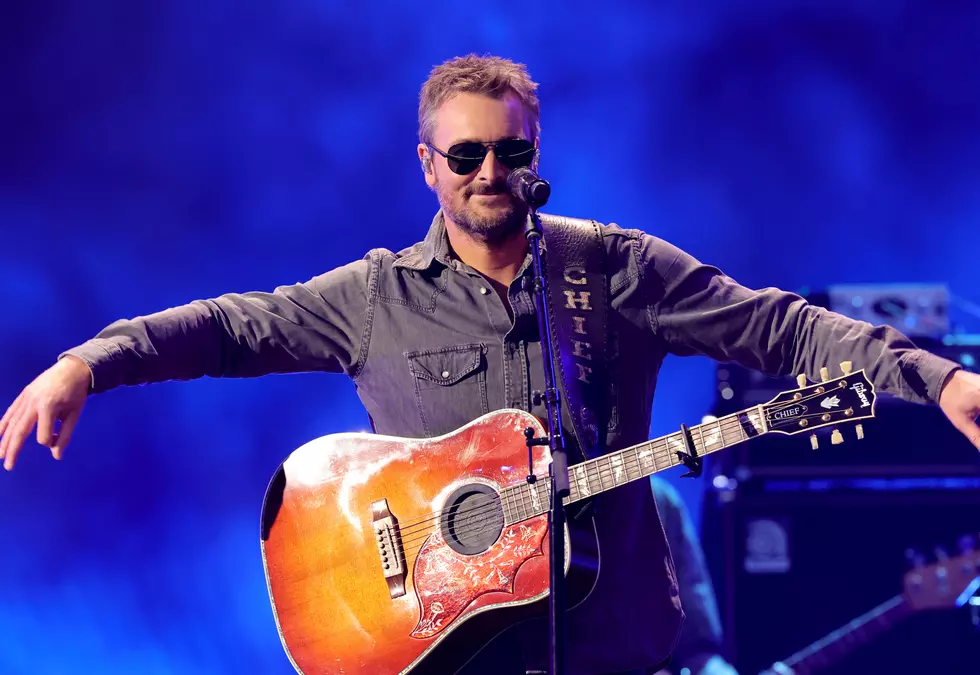 Eric Church Supports Local Minnesota Business During Show Weekend
Kevin Winter, Getty Images
As if we need another reason to love The Chief. Eric Church ordered food from a local pizzeria while in town for his big U.S. Bank Stadium show.
Eric was in town for a massive, one-night-only event at the stadium. Newcomer Ernest opened the show with Morgan Wallen taking the stage after, right before Eric himself. It was a full house.
Morgan brought the house down and was even emotional about it. Post-show, he shared a lengthy message to his fans about how it was a huge moment for him getting to open for Eric. He even shared that his first ever concert was seeing Eric eight years ago in Tennessee.
He went on to say that Eric is now one of his best friends and that it was a full-circle moment for him to get to be a part of the show. Although the two didn't take the stage together, they each spoke about one another while on stage.
It was an overall unbelievable show that only made me love Eric Church even more than I did before! He spoke on stage about how much he loves Minnesota and about how a show here at the start of his career made him believe that he could make his country music dream a reality.
That is why he didn't come to Minnesota on his latest tour. On stage, he said that he wanted to go big when it came to Minneapolis and do something special, hence the one-night-only stadium show.
He also practices what he preaches, as a local restaurant shared some fun news online over the weekend: Eric had ordered food from them not once, but twice over the weekend! They shared the news early Sunday morning (June 12th).
The spot is located in Robbinsdale, Minnesota. He must have caught wind of how delicious the food there is because the location is a bit out of the way from the venue, although not too far of a drive.
Eagles Nest Lounge, also known as Broadway Pizza, has been a popular favorite since it opened over half a century ago. I love that Eric supported local and supported the crew that was at U.S. Bank setting up for his show.
All in all, it looks like Eric ordered about 100 pizzas from the spot. They shared a few more comments about it and even included a video in the comments section of their original post. Does this post make anyone else hungry?
I love that Eric not only says he loves Minnesota but shows how much he loves it with his special one-night-only show and by supporting a small local business. Come back soon, Chief.
15 Country Stars That Should Come To Duluth In 2022
18 Celebrities You Could Run Into In Duluth, Minnesota