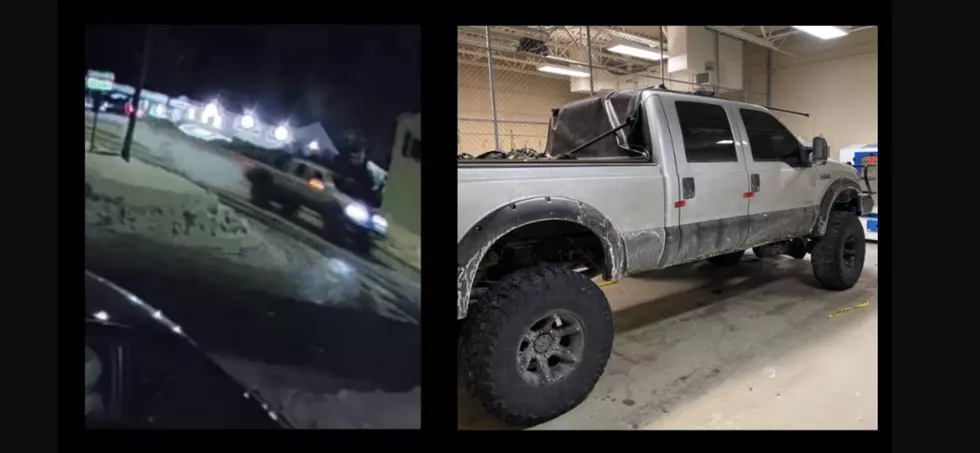 Duluth Police Seek Information On Truck Connected To Recent Crimes
Duluth Police Department Facebook
West Duluth recently had several incidents occur that damaged vehicles in the area and the Duluth Police Department believes one vehicle was responsible for it all.
Now, they've reached out through their Facebook page to ask for the public's help with any information and video that would formally connect the vehicle in question to the crimes.
Their post describes the vehicle and an explanation of what occurred during the overnight hours from Saturday, January 28 into Sunday, January, 29:
The Duluth Police Department is asking for West Duluth residents to review their surveillance video between Saturday at midnight to Sunday at 5 a.m. for any information regarding the below-lifted silver Ford F-250 truck. This truck is believed to be connected to multiple vehicle damages that occurred in West Duluth. If you have any information or video to share, you are urged to call the Duluth Police Department's Violent Crimes Unit at (218)-730-5050. If your vehicle has been damaged and you haven't filed a report, we encourage you to do so by calling 911.
Most of the time when the Duluth Police Department reaches out for public assistance, it's to identify a person or a vehicle, but this is a little different. While they want information on the truck, they'd like any videos that would seemingly prove it was in the area at the time these crimes took place.
It's pretty clear that several vehicles reported suffering damage that night and that there may be more that went unreported. Hopefully, those people take the advice of Duluth Police and file a formal report.
In the age of Ring cameras and others, more and more residents have video surveillance at their homes, so it wouldn't be shocking if someone did have something to share.
The key is to share this everywhere as it could be someone who just happened to be in the area at that time that saw something and could provide helpful information.
LOOK: Here are the best small towns to live in across America
25 True Crime Locations: What Do They Look Like Today?
Below, find out where 25 of the most infamous crimes in history took place — and what the locations are used for today. (If they've been left standing.)