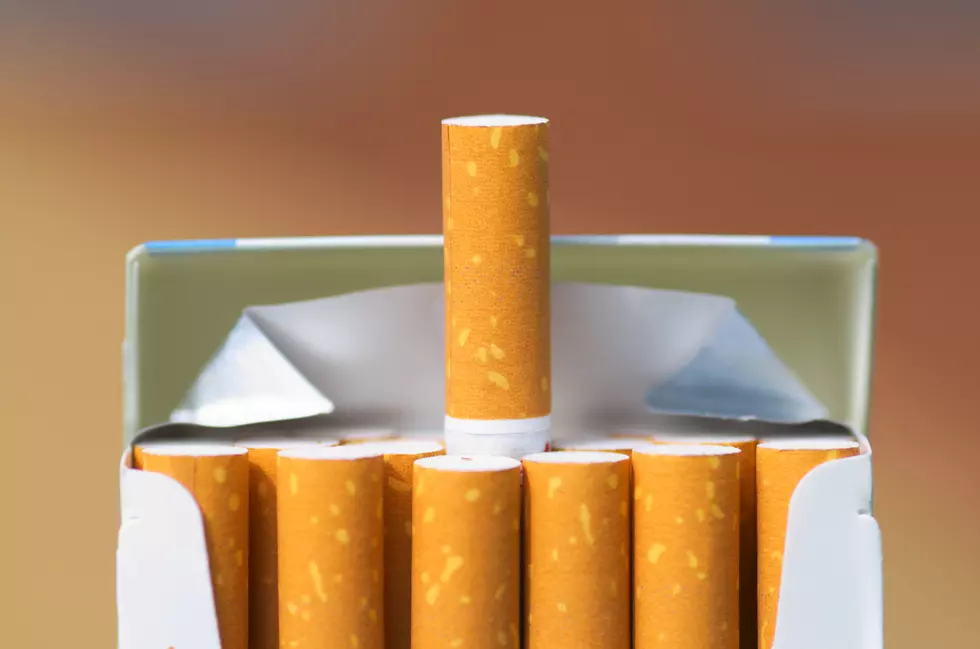 Duluth City Council Approves Measure To Raise Legal Tobacco Purchasing Age From 18 to 21
Getty Images/iStockphoto
The Duluth City Council voted tonight on proposed ordinance 19-002-O, a measure sponsored by Em Westerlund and Zack Filipovich to prohibit the sale of tobacco products to anyone under the age of 21 within Duluth. This measure passed by a vote of 6-2, with Council President Noah Hobbs absent for the vote.
The ordinance to increase the legal age includes the sale of tobacco products, as well as tobacco-related devices like e-cigarettes within the city. The ordinance also adds terminology about "tobacco-related devices" to the city code, and also updates language within the city code as well as penalties for selling to someone under the age of 21. You can view the ordinance here.
One of the votes against the ordinance was from Joel Sipress, who expressed gratitude to members of the public who shared their reasons for supporting the cause to increase the age from 18 to 21, but also shared some reservations.
Sipress explained that he has concerns about the predatory practices of companies marketing to youth, and mentioned that he did support the previously-passed measure to restrict flavored tobacco products and other restrictive measures in marketing to minors. He went on to state that he has concerns about public policies that put restrictions on young adults that do not apply to all adults, saying that they have the potential to cause problems over time. Sipress reiterated that he has an understanding for a number of points brought up during the public comment period, but shared overall concerns about this type of policy that could have a "cumulative negative impact".
With the city council voting in the affirmative for this ordinance, it is set to go into effect 120 days after passage and publication. This means by summer of this year, the legal age to purchase tobacco and tobacco-related products will increase in Duluth. Businesses will have that same 120-day period to make the appropriate adjustments to comply with the details of this ordinance before it goes into effect.