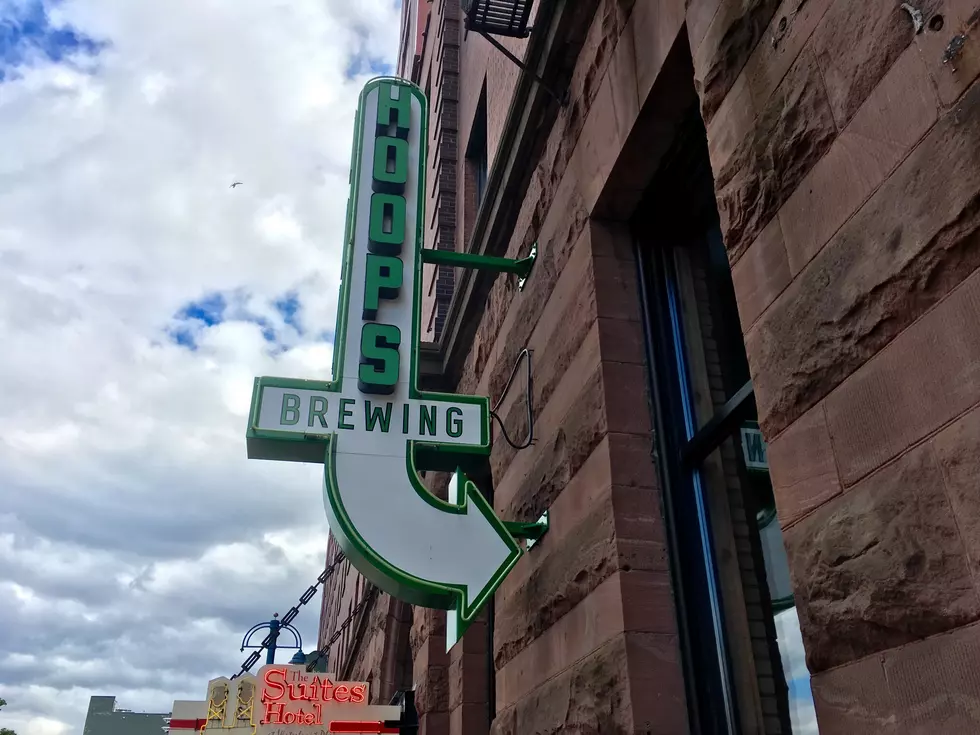 Don't Miss Our Official Bayfront Country Jam Pre-Show Party at Hoops Brewing in Duluth
TSM Duluth
Bayfront Country Jam returns to Duluth on Friday, July 1. Bayfront Festival Park will go country for a fun evening featuring headliner Jake Owen.
Gates open at 5:00 p.m., but why wait until then to have fun? You need to get your friends together and join us for our official pre-show party at Hoops Brewing in Duluth's Canal Park. There's no cover charge.
Hoops Brewing is located at 325 S Lake Ave, which is also the home of the Suites Hotel, and it's not only a great place to hang with friends but it also prides itself on serving amazing beer:
Our Beer Hall features seating for 250+ and up to 30 different selections of quality hand-crafted beer, all brewed with the pristine water of Lake Superior. Our talented brewers are committed to offering a crazy huge and continually evolving selection of beer styles – from the essential basics to creative, Hoops-centric innovations.
The B105 Bayfront Country Jam Pre-Show Party is July 1 from 3:00 p.m. to 5:00 p.m. You'll want to get there right at 3:00 p.m. because the first 50 people to enter our party will get their first beer free!
Not only that, one of the stars of Bayfront Country Jam will be performing live at our party!  Rafe Carlson, the singer/songwriter originally from Hermantown, Minnesota, will play a special set beginning at 3:15 p.m. He'll then head to Bayfront Festival Park to get ready to open the show!
Bayfront Country Jam will be a lot of fun with a lineup that includes some very talented performers. Here's the lineup scheduled to perform:
Rafe Carlson
George Birge
Tyler Rich
Headliner: Jake Owen
Tickets are still available, including a limited number of VIP Pit Tickets.
10 Things You Should Bring To An Outdoor Concert
More outdoor concerts are being scheduled for summer 2021 and beyond, which is exciting news for live music lovers. However, it's been awhile since there's been an opportunity to enjoy a true outdoor concert experience. Once you secure your ticket, make sure you also have these 11 things ready to bring with you.
See 50 Essential 90s Country Songs