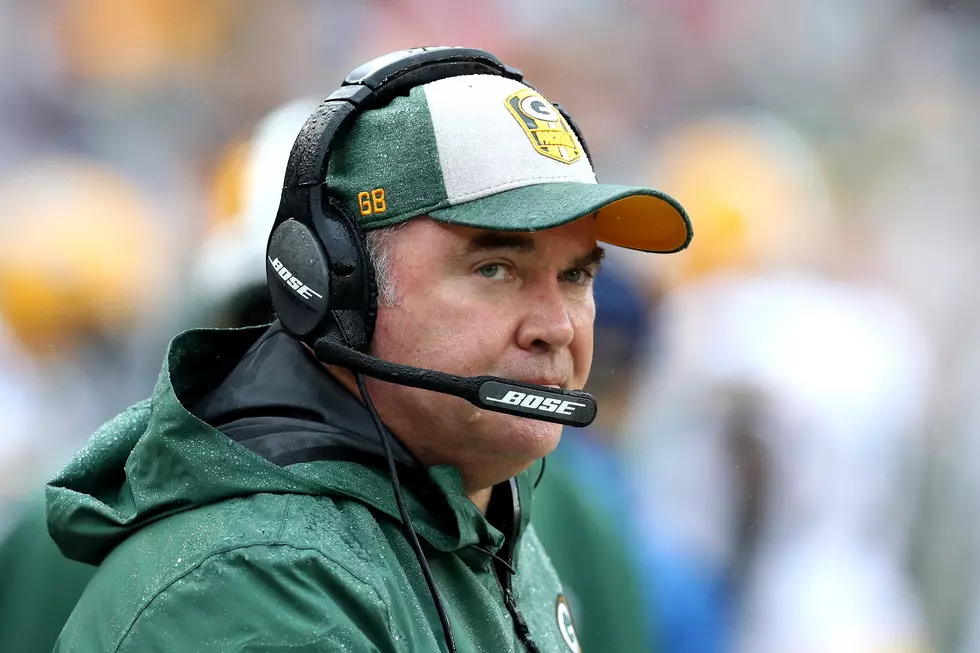 Dallas Cowboys Name Mike McCarthy New Head Coach
Getty Images
After the Dallas Cowboys failed to make the playoffs, owner Jerry Jones chose not to bring back head coach Jason Garrett. He quickly found his replacement.
Multiple sources are reporting that former Green Bay Packers head coach Mike McCarthy will be the next head coach of the Dallas Cowboys.  Owner Jerry Jones met with McCarthy over the weekend and ultimately offered him the job.
McCarthy's Packers made nine playoff appearances in his 13 years there, including an appearance and victory in Super Bowl XLV. His teams held a vice grip on the NFC North for much of the century's second decade, winning five division titles in six years from 2011-2016. McCarthy posted a 125-77-2 record with the Packers.
McCarthy is set up for instant success as he inherits a roster loaded with talent on both sides of the ball.  It will be interesting to see if he retains current offensive coordinator Kellen Moore, who is very well regarded around the NFL.  In the past, McCarthy has wanted total control of the offense, but keeping Moore would be wise.
The Green Bay Packers would have to wait until the playoffs next season to face their former head coach as the two teams won't play each other during the regular season.
The Minnesota Vikings, however, will host the Dallas Cowboys in 2020.  The date and time of that game have yet to be announced.