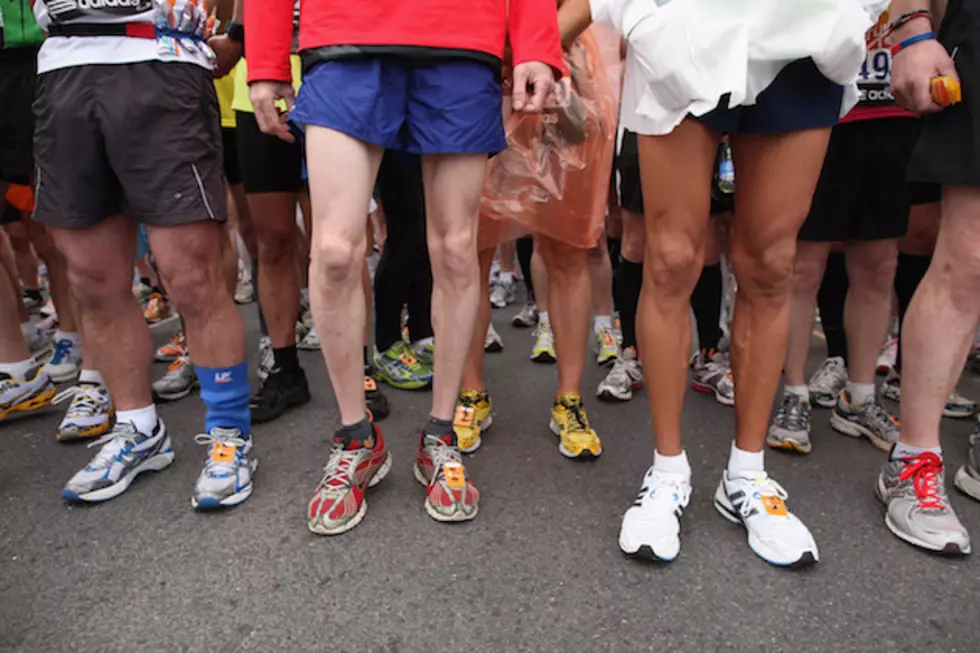 Cool New Incentives For Runners Of The 28th Annual Fitger's 5K, Register Now
Dan Kitwood /Getty Images
If you're looking for incentive to join in the fun waiting at the 28th Annual Fitger's 5k with Grandma's Marathon benefiting the Young Athletes Foundation, this should do it!  Remember, they are capping the entries at 2,000 and I guarantee it'll fill up fast.  By the way, if you're training for Grandma's Half or Full Marathon, this is a great training race!
I am suppose to be training to run the Garry Bjorklund Half Marathon on June 17th, but the weather hasn't been the best (yes, it's getting better) and I have a hard time on treadmills, so I need some added incentive as encouragement. If you've been out training, kudos to you!  The Fitger's 5K is a a great way to see where you are in your training process for the Grandma's Half or Full Marathons. It also accommodates to walkers allowing all to be involved with raising money for the Young Athletes Foundation. Oh, and it's the second race for those runners committed to the KP Challenge.
The weather for this race is unpredictable since it's early in the Spring.  I've run it in everything from snow and rain to bright and sunny comfortable temps.  Whatever the case, the incentives to run, walk and finish this year are incredible!  For the first time in the history of the race all finishers will receive a commemorative finisher medal and a quarter zip shirt.  How cool is that?
The race course leaves from the front of the Fitger's complex.  You'll go through downtown Duluth, into Canal Park and then circle round to finish near Fitger's.
The net proceeds benefit the Young Athletes Foundation (YAF).  That is a program that Grandma's Marathon started in 1990 that focuses on the promotion and development of healthy and active lifestyles for youth in several area counties, Carlton, Cook, Douglas, Lake and St. Louis.