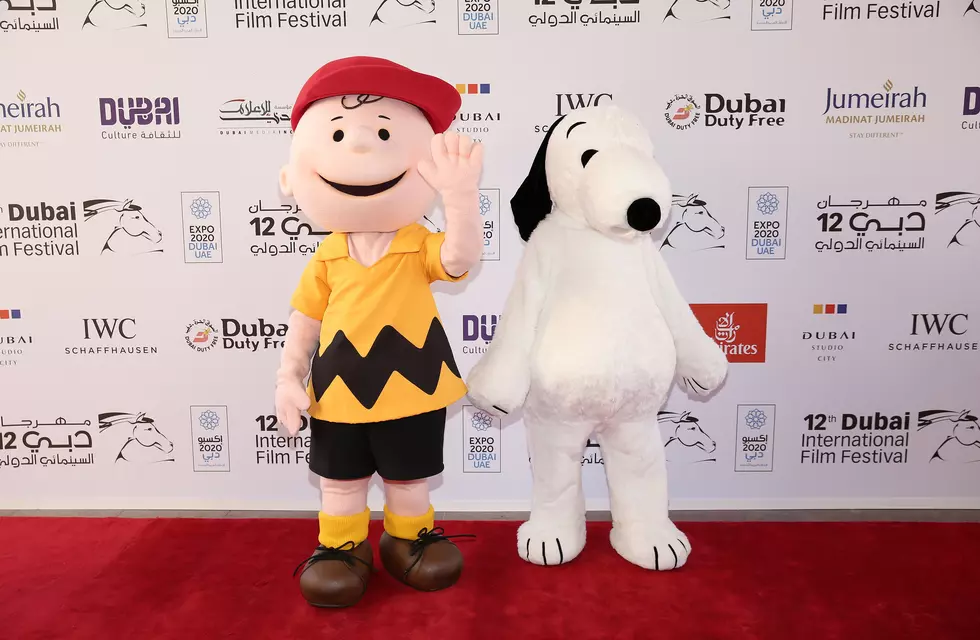 Charlie Brown or Paul Bunyan: Minnesota's Most Popular Fictional Figure
Getty Images for DIFF
A map that claims to depict the most popular fictional character from every U.S. state seems to have started a war -- at least online -- between Minnesota and Maine.
The map -- originally shared by Mental Floss in 2015 -- has re-emerged online thanks to a recent post on Reddit and has generated a fair amount of discussion including a hot dispute over which state deserves to claim Paul Bunyan as its own. According to the map, the giant lumberjack was ascribed to the state of Maine while Minnesota's most famous fictional character was heralded as Peanuts character Charlie Brown.
Where Fictional Characters Are From in the U.S. from r/MapPorn
(If map above does not show, refresh page or click here)
The matter of where Paul Bunyan and his blue friend Babe the Ox call home is no new topic of debate. Per a 2019 article we wrote up, Bemidji, MN; Brainerd, MN; Akely, MN; Bangor, Maine; and cities in both Oregon and California all claim to be the home of the legendary pair. According to 12StoryLibrary.com, Bangor, Maine has giant statues of Bunyan and Babe, and according to MPR Bunyan's "birth certificate" hangs in the city clerk's office.
"When I saw Bunyan put in Maine my first thought was 'gutsy move by the map maker,'" commented one in Reddit's comment section.
"As a Minnesotan, we do indeed claim Charlie Brown," commented another, "but it's fighting words to claim that Paul Bunyan was from the east coast!"
"Bemidji Minnesota is Paul's one true home," insisted a third.
So why is Charlie Brown considered Minnesota's most popular fictional character? One theory is that the setting in Peanuts is Minnesota because that's where the cartoonist and Peanuts creator Charles M. Schulz grew up (Minneapolis and St. Paul specifically). According to the Peanuts Wiki site, "in a comic strip from February 15, 1957 it is stated that the characters live in Hennepin County, which is in Minnesota. In the strip from June 9, 1955 an embarrassed Schroeder admits that he always thought that Beethoven was a native of Minnesota." The Peanuts specials in the 1960s even opened with an overhead shot of St. Paul, and the first movie A Boy Named Charlie Brown opened with a shot of Minneapolis.
While I certainly wouldn't say that Charlie Brown is Minnesota's most popular fictional character, I can certainly see why he'd be attributed to the Great North...I mean, if Paul Bunyan isn't an option.
10 Odd Guinness World Records Set in MN or By Minnesotans