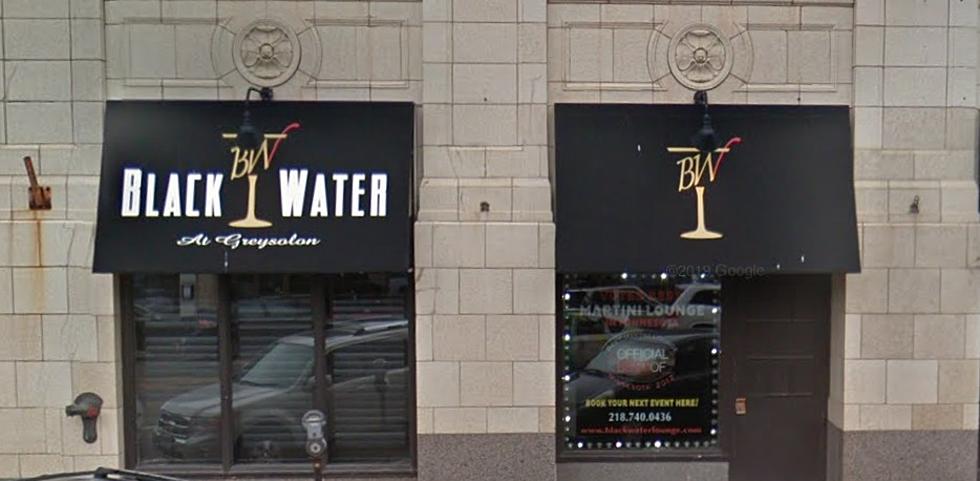 Black Water Lounge In Downtown Duluth Is Reopening
Google Street View
The Black Water Lounge, located at 231 E. Superior Street in downtown Duluth, closed their doors after they hosted New Year celebrations at the end of 2018. This was due to the Superior Street reconstruction project and they expected at that that time to reopen in early or mid-2021.
Of course, then the COVID-19 pandemic hit, which complicated things, and then in April of 2020 they were the victim of a break-in robbery where someone stole over $15,000 worth of food and liquor inventory from their back storage area.
Once those things happened, and time went on without hearing anything from the popular downtown Duluth martini lounge, there was growing speculation on whether they'd ever reopen their doors. Well, good news arrived Thursday to their customers and to downtown Duluth.
Black Water Lounge announced through their Facebook page that they would be reopening early next year. While "early 2022" is somewhat vague, one would assume it would happen prior to spring.
In case you're unfamiliar with what the Black Water Lounge has to offer, I believe they say it best:
Black Water Lounge is Duluth's premiere martini lounge and nightclub. With a full bar, hand-crafted cocktails, exquisite lounge food, live jazz music and lady's night, Black Water is the finest upscale martini bar in the Duluth-Superior area.
I know I'm looking forward to eating their fondue and drinking their margaritas once again. If you like a good cucumber press, that's also a customer favorite. Of course, if you just want a beer or simple drink they can handle that too.
While we don't yet know what the official food and drink menu will be when they do reopen, it is good to know that it's actually going to happen.
Which Twin Ports Restaurants Could Be Franchised?
LOOK: 15 Discontinued McDonald's Menu Items