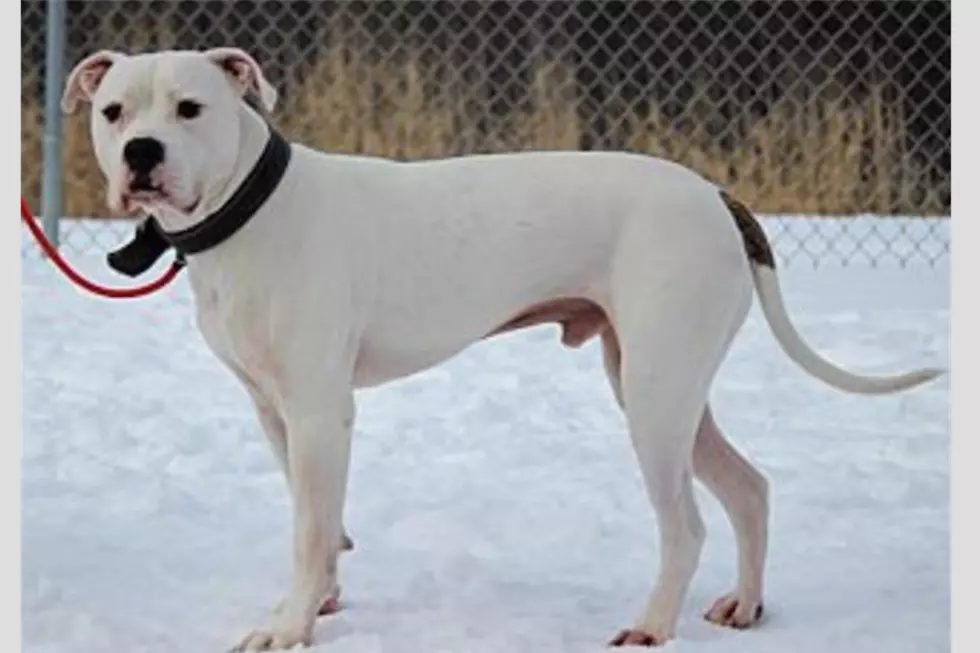 Animal Allies Pet Of The Week Is A Happy American Bulldog
Photo Permission: Animal Allies
Our Animal Allies Pet of the Week is a cuddler.  His name is Dozer and he is a  beautiful white American Bulldog.  He is already neutered and looking for his loving forever home.  
Every Wednesday at 8:10 Ken and I talk with Daryl Yankee from Animal Allies about the Pet of the Week and this week it's Dozer, a 4 year old dog that loves to play and already knows several commands.   [more adoptable pets]
Dozer joined the Animal Allies family from a previous home.  While he is a cuddler, he still loves to play and his favorite is his stuffed toys.  He is one smart cookie, he knows the commands for sit, lie down, off, and go to bed.
As with all Animal Allies adoptable pets, he has been neutered, micro chipped, and vaccinated. If you are interested in adoption, please visit Animal Allies at 4006 Airport Road or give us a call at 218-722-5341 for more information.
The 11th Annual Continental Ski & Bike "Bike Swap" is supporting the Animal Allies Humane Society!  [more]