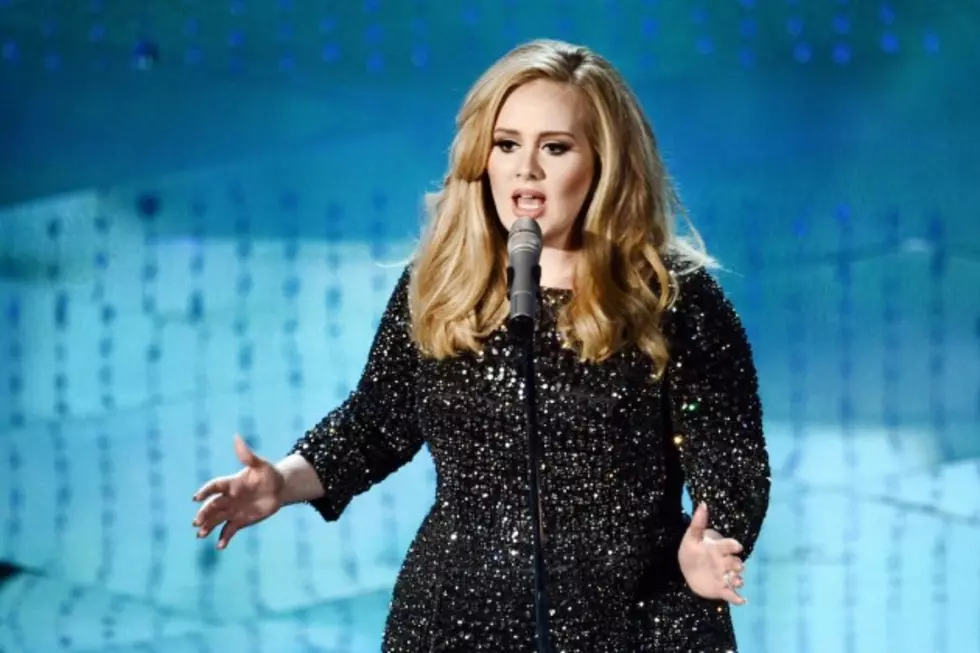 Kevin Winter, Getty Images
Rumor has it that soul singer Adele may be going country!
In an interview with the Wall Street Journal, Kelly Clarkson hinted that the British-born singer may be considering something country related for her upcoming album. While promoting her own forthcoming album, Piece by Piece, Clarkson revealed she had heard the soulful singer might be branching out for her third album.
"Even Adele I heard is doing something more country influenced with this next record," Clarkson shares. "I just love that vocal. [Country musicians] are the best storytellers."
Adele has previously released two albums, her 2008 breakout debut album, 19, and her 2011 sophomore LP, 21. Known for her powerhouse voice and heartrending lyrics, the pop singer has established herself as one of the most talented and successful musicians of her day. If the rumor about Adele trying her hand at country music next is in fact true, country music fans can look forward to hearing her rich, vibrant re-imagining of classic songs.
While she hasn't officially announced what genre her third album will fall in, Clarkson hopes that the Grammy-award winning singer-songwriter will indeed try country. "The more artists do that, the more open-minded people get and the less formulaic it will sound," the American Idol winner notes.
We'll have to stay tuned to find out whether Adele is indeed going to record some country songs, but suffice it to say we would be ecstatic if she did!
Clarkson's new album, Piece by Piece, is out now, and while it's classified as pop, she too is hard at work on a 100 percent country release.
Shocking Facts About Women and Country Radio