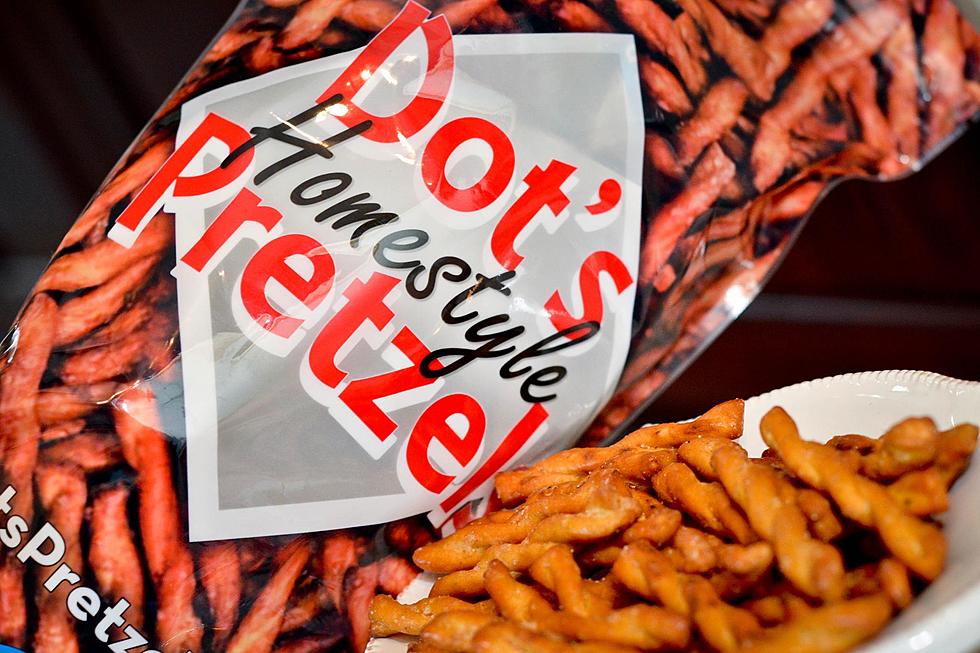 A Popular Midwest Snack Food Company Was Purchased By Hershey's For A Whopping Amount Of Money!
Photo: Dot's Homestyle Pretzels Facebook
A very popular snack company based out of North Dakota that started in the founder's home has produced a massive windfall of cash for her. We all know that one person who bakes something or makes a delicious dish or snack that everyone raves over, and for a woman named Dot her dreams of making her amazing snack for a living came true.
More than a decade ago Dot Henke created her original flavored pretzels in her kitchen for family and friends and it grew into an empire that we know today. Her delicious pretzels currently come in 3 flavors, Original, Honey Mustard, and Southwest Seasoned. My personal favorite is the original flavor, they have kind of a bite to them and they are addictive. Her other two products are Pirates Booty and SkinnyPop.
Fast forward to the present day and Hershey's Corporation has now purchased her company Dot's Homestyle Pretzels for $1.2 Billion. Henke said in a statement:
I created my pretzels to share with those people closest to me and have built the business with the idea of sharing them with everyone, With Hershey behind this amazing brand, I am confident that anyone who would like to enjoy these deliciously bold pretzels will have the opportunity.
Obviously with the purchasing power of a company like Hershey's Dot's pretzels products will be available on a more nationwide scale, You have been warned once you try them you may never be able to go back to plain pretzels again. For more on this story click here.
8 Foods You Should Know Living In The Northland
Foods Synonymous With Watching Baseball