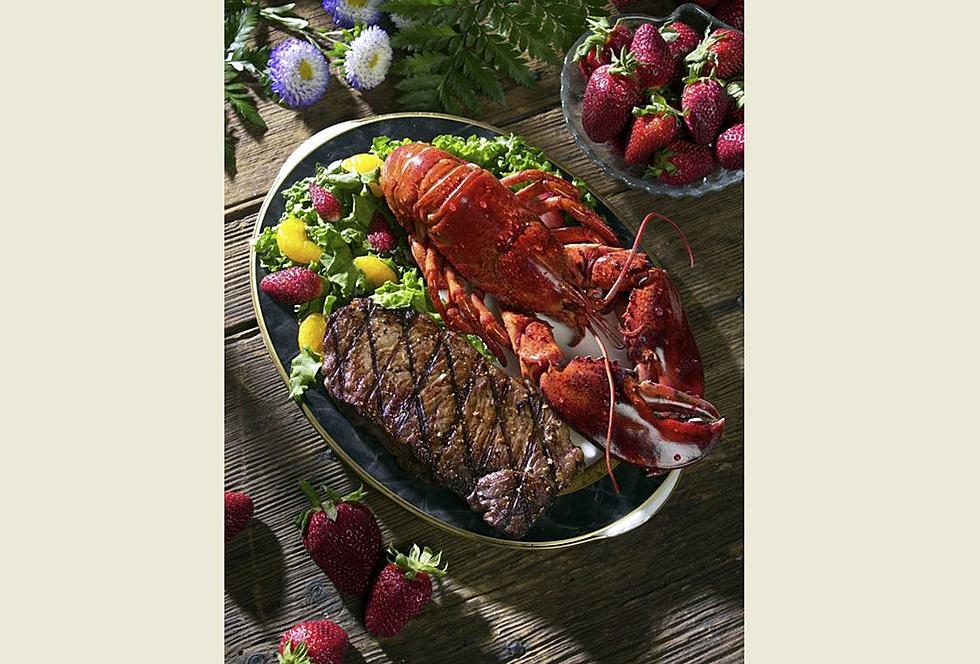 5 Things That Make A Supper Club Unique From A Restaurant?
Thinkstock
As I was emceeing the Upper Lakes Food Show this week I met a vendor that was offering tasting samples of salad dressings and sauces.  I told him that I loved the kind of blue cheese dressing that you can usually only find at supper clubs.  That spurred a conversation about what a restaurant should have to be considered a supper club.
Are there any supper clubs in Minnesota?  It seems like every supper club I've seen or visited have been in Wisconsin lately.  Minnesota use to have them, Golden Gate in Scanlon has become Trapper Pete's, Highland Supper Club use to be in Duluth, LeGrand Supper Club in Pike Lake is now Cast Iron and years and years ago, the Wabegon Supper Club in Fond du Lac which is still there as a bar and restaurant.  What's left?  Now they all seem to be in Wisconsin, Constrom's Supper Club closed ans is now Epic Restaurant, but there's still Dreamland in South Range, Smithy's in Solon Springs and Hammond Steakhouse is, well a steakhouse, but many have thought it to be a supper clubs.
1

We've "got a guy" that makes our blue cheese dressing.  It's just like the real blue cheese dressing you get at supper clubs.  But, at supper clubs you are in control of the amount of salad dressing you want.  You know, where they bring out three dressings in a metal tri-bowl with a handle.  You can put on as much or as little as you want.  To me, that's something that you only experience at a supper club.

2

You also get a basket of crackers, but not just crackers, there's garlic bread sticks, rye crisps and clubhouse crackers in with the run of the mill soda crackers. The garlic and plain bread sticks are yummy with butter.

3

Only at supper clubs will you experience a relish tray and every tray is different.  I've had pickled herring, raw radishes carrots and celery, 3 bean salad, potato salad, green onions, pickles, both dill and sweet, pickled beets and candied apples (ewww!).  What have I missed?

4

Meals You Don't Usually Make At Home

Supper clubs usually focus on meals you don't usually make at home.  For example, stuffed shrimp, scallops, prime rib and walleye.  They are usually served with your choice of potato and the favorite is bakers.  Oh we can make them at home, but  it IS easier to just make mashed.

5

Built In What Looks Like It's A Home

Is it just me or does it seem that most supper clubs are built in what looks like a house?  According to grubstreet.com, back when supper clubs were popular they were often started and owned by a family in their home and as the years pass it is also passed through the family members and the building is added onto if necessary.  Usually  it stays in the family and the building doesn't change much, that's why supper clubs are so endearing.