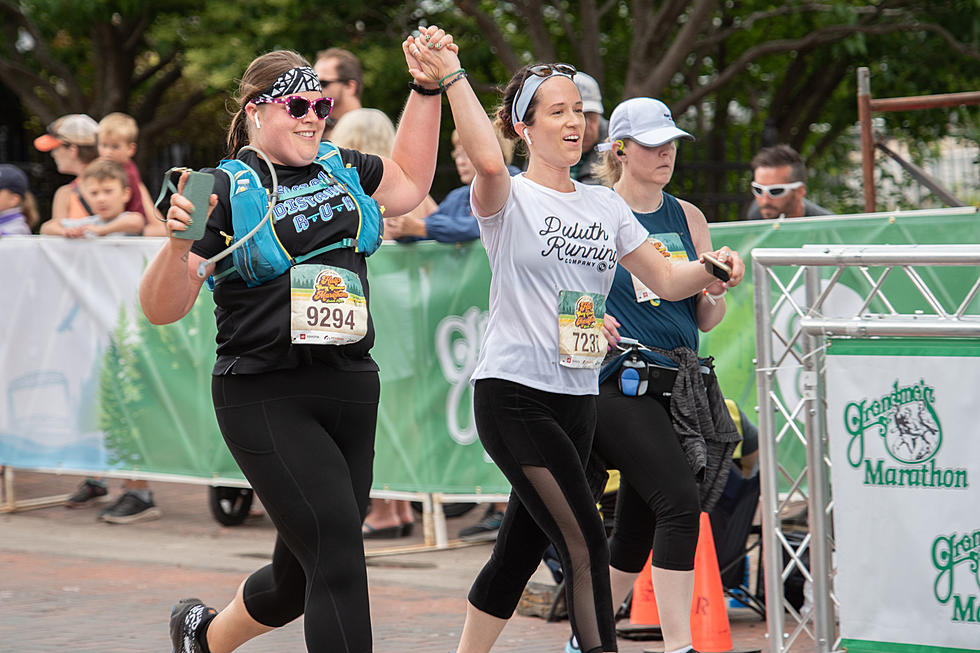 2023 Grandma's Marathon Officially Sells Out
Nick Cooper - TSM Duluth
If you were hoping to run Grandma's Marathon this year but were dragging your feet, it looks like you are out of luck. Grandma's Marathon is officially sold out for the 2023 race, according to organizers who shared the exciting news on Thursday (March 23rd). It was one of the fastest sellouts for the full marathon in the history of the race.
If you follow Grandma's Marathon on any of their social media pages, this isn't a huge shock! Less than a week ago, they revealed that they had less than one-hundred spots left. Now, the race is officially sold out.
Grandma's Marathon organizers say that nearly ten-thousand people are registered for the 2023 races, which means it is on pace to become one of the biggest race weekends in its history, if not the largest. That means you are part of history if you take part in any capacity!
If you still want to be part of race weekend, there are very limited entries for the William A. Irvin 5K, which takes place on the Friday of race weekend. Entry into the race is fifty bucks until April 1st, at which time prices will increase.
If you want to take part in the full race but didn't register in time, you could become part of the Great Grandma's Challenge. At the time of writing, there are less than two-hundred entries for the challenge, which gives you entry into the 5K on Friday and the full marathon the following day. Do not drag your feet (pun intended) if you want to race because these are likely to sell out as well.
There are other ways you can get involved if you aren't planning on racing that weekend. Grandma's organizers are always looking for volunteers. It takes thousands of volunteers to make the race go smoothly and this year, there are special prize incentives and giveaways for volunteers who donate their time that weekend.
Volunteers are needed for different positions like security, handing out water throughout the course, bike patrol and more. If you are interested in volunteering, you can sign up via the Grandma's Marathon website.
The Garry Bjorklund Half Marathon is also a sell out, with the 2023 races selling out in November of last year. The races selling out is great news, as the race is one of the biggest events in the Northland and a great way to bring outsiders to the area as well. Last year, the races filled up in record time.
I am finally checking off a Grandma's Marathon race from my bucket list this year! I signed up for the half marathon and started training in January. Whether running a race or not, it is one of the best weekends of the year in the Northland and there are so many different ways you can take part.
19 Fun Facts About Grandma's Marathon Weekend
14 Tips To Help First-Timers Train For Grandma's Half Marathon
Is Grandma's Half Marathon on your bucket list? The popular race is a huge part of Duluth culture and if you are thinking of taking part some day, here's a good place to start.